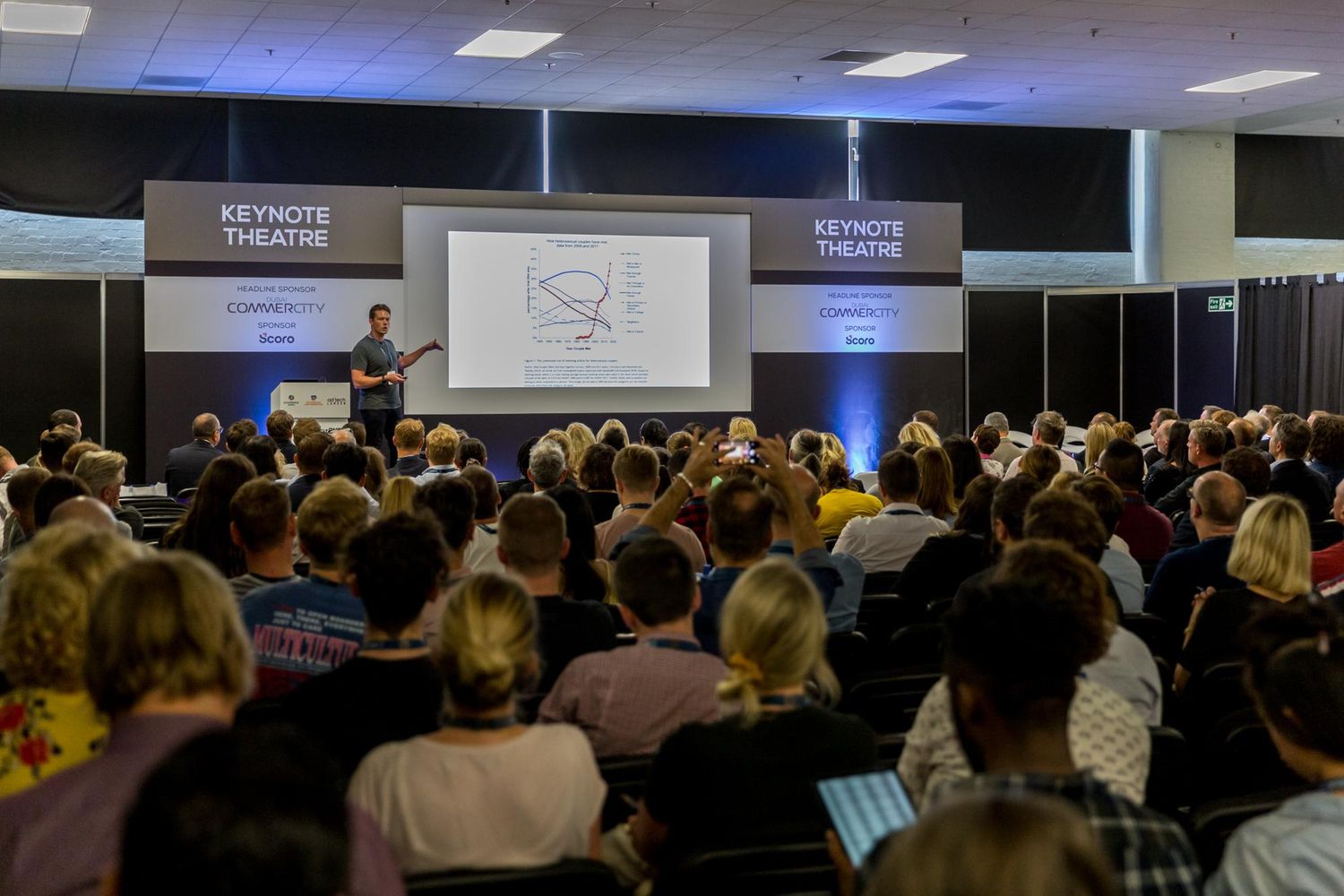 Sam Tidmarsh sits down with Tom Goodwin, Head of Futures and Insight for Publicis Groupe to ask what marketers should be doing at the moment, where budgets should be spent, and how Covid-19 has changed the tech landscape.

What should marketers be thinking about at the moment?
I think for me, we always have to be very careful about generalist advice. The reality is that every single country has a different situation. Every single brand and company faces a different challenge and also different opportunities.
So the most important thing, I think, is that every brand takes a long, hard, mature look at their reality and doesn't listen to any generalist advice. There may be some companies who should seek to exploit the opportunities of this moment, this pandemic is creating very different changes in people's lives and behaviours.
This is a great time to explain the fact that people have time and they have an inclination to make changes in their world. And maybe that they're looking to move home or to change bank accounts or to cancel credit cards. So for many companies, this could be an extraordinary moment to really help people and to guide people through changes they wish to make.
There'll be others that have to use this time to be fairly thoughtful and calm, and perhaps dial down any huge investment plans for the future and to take time to stop and look and listen and learn, and almost go into stasis.
But I think the overriding thing is that everyone really needs to be thinking about what they're doing. And the assumption should not be that everything is cancelled and that all budgets occur and all campaigns are pulled. It should be that the money moves from promotions into brand building, or that people take a pause and save this money to use later on.
Do you see spend now as dynamic or static?
I basically don't get enough access to individual clients to know what is happening on aggregate. I would say that we're seeing companies respond in very different ways. And correctly so.
Is there gonna be a spending boom?
A lot of what happens depends precisely on how much longer this situation goes on for. There has been a lot of information to suggest that we may end lockdowns more quickly then some fear.
I think we are at a pivotal moment where if we are able to get some confidence in our futures and our financial security, and we're able to get confidence in our health and the safety of the world around us, then at this moment, we can see a very rapid return to the norm.
Many of the jobs that were easiest to take away are also those that are easiest to fill again. Much of the economy works based on confidence. So people buy cars when they feel that they're secure in their job and people buy luxury weekends away when they get a bonus from work.
If this lockdown lasts, perhaps longer than we fear, then all of a sudden you can see how we may retrench a little further into ourselves and start saving money and start being ultra cautious and we may worry about commitments to holidays in the future, and areas like tourism and travel could quickly disintegrate.
So I think there will be a spending boom as long as the lockdowns start to open sooner, as long as the media start reporting some positive news and stop fear mongering.
What should marketers do with their budget right now?
I believe that every marketer faces a very different situation. Some of them will want to use this time to claw back money to help meet profit targets for the year, but normally that's a bad idea in the long term. Others should be using this to exploit these new behaviours that we see developing in people. And I think another key thing for people to do is to try to use this crisis to bring about change that they were reluctant to do before.
I don't really like the expression, 'never let a good crisis go to waste'. But the reality is that this gives people time and forgiveness and perhaps a little bit of money to do some sort of experimentation and to try things that normally would have had more scrutiny put on them. So I think now is a wonderful time to do tricky things or politically difficult things, knowing full well that you will be forgiven more and there'll be less scrutiny on what you do.
I also think this is a good time to be investing in digital transformation. What we've really seen is that many self serve websites with banks or financial practices or insurance companies or car rental firms, have already suffered when people wanted to use them at the same time, and what we saw is that customer service call centres were overrun. And it makes you realise that now is a wonderful time to be building better plumbing for the future so that people can serve themselves better in the future.
Any new technology applications that you like?
I like seeing access to some of the real time health dashboards that were created in places like Iceland or Singapore. I think for a long time, people have been very worried about their personal data being used by governments or their personal data about their health - the most personal data you could imagine. And I actually really like that for the first time, people can see the net good that comes from this.
I think for a long time, we've worried far more about our privacy than we should have done and we should be much more aware of the value that we get in return. You can see that whether it's contact tracing, whether it's location sharing, it's actually quite good to see how much of a greater good can happen when this data is brought together.
I've also enjoyed the way that people have been able to adapt to a remote working environment. I'm not a huge fan of zoom, but I'm a huge fan of the fact that we now trust people to do their jobs brilliantly, even though we don't see their faces in the office.
Is there anything new in the digital landscape, or have we just seen an acceleration of trends?
The easiest way to think of this is to think that we've squeezed about four years of progress into about two months. So moving towards more video calls moving towards a more remote workforce, the rise of contactless payment, the death of cash, and more self service on transactional websites, a greater influx in people using ecommerce.
But we've also seen many things that were supposed to be suitable not really takeoff. So we haven't really seen drones change our lives, we haven't really seen robots being talked to as the future. We haven't really seen a virtual reality as this sort of huge leapfrog in the way that we consume media.
And also, many of these changes may end up retrenching back. It could be the case that we get bored of zoom calls and we learn to love being face to face much more. We may see in many areas a kind of snap back to the past.
What's your lockdown routine like?
My lockdown routine doesn't really have any routine. I'm quite lucky in either by myself, based in New York and the good news and the bad news is I have no routine so I tend to work whenever I want. Sometimes that means working extremely hard for very long periods of time and sometimes that means chilling out for a bit and getting some air.
But the one thing that's consistent about my routine is that it doesn't really have a routine. I have been fascinated about this health condition and the financial impacts that will have so I've spent a long time reading about it and becoming someone who knows more about virology in epidemiology than I'd really like to.
Tom Goodwin in the Head of Futures and Insights at Publicis Groupe. Voted the #1 Voice in Marketing Globally by LinkedIn for 2 years (with over 700,000 followers), Tom is a keynote speaker around the world, appears regularly on TV, and he's published a book with Kogan Page called Digital Darwinism.
News for You
We're sorry, but we couldn't find any results that match your search criteria. Please try again with different keywords or filters.