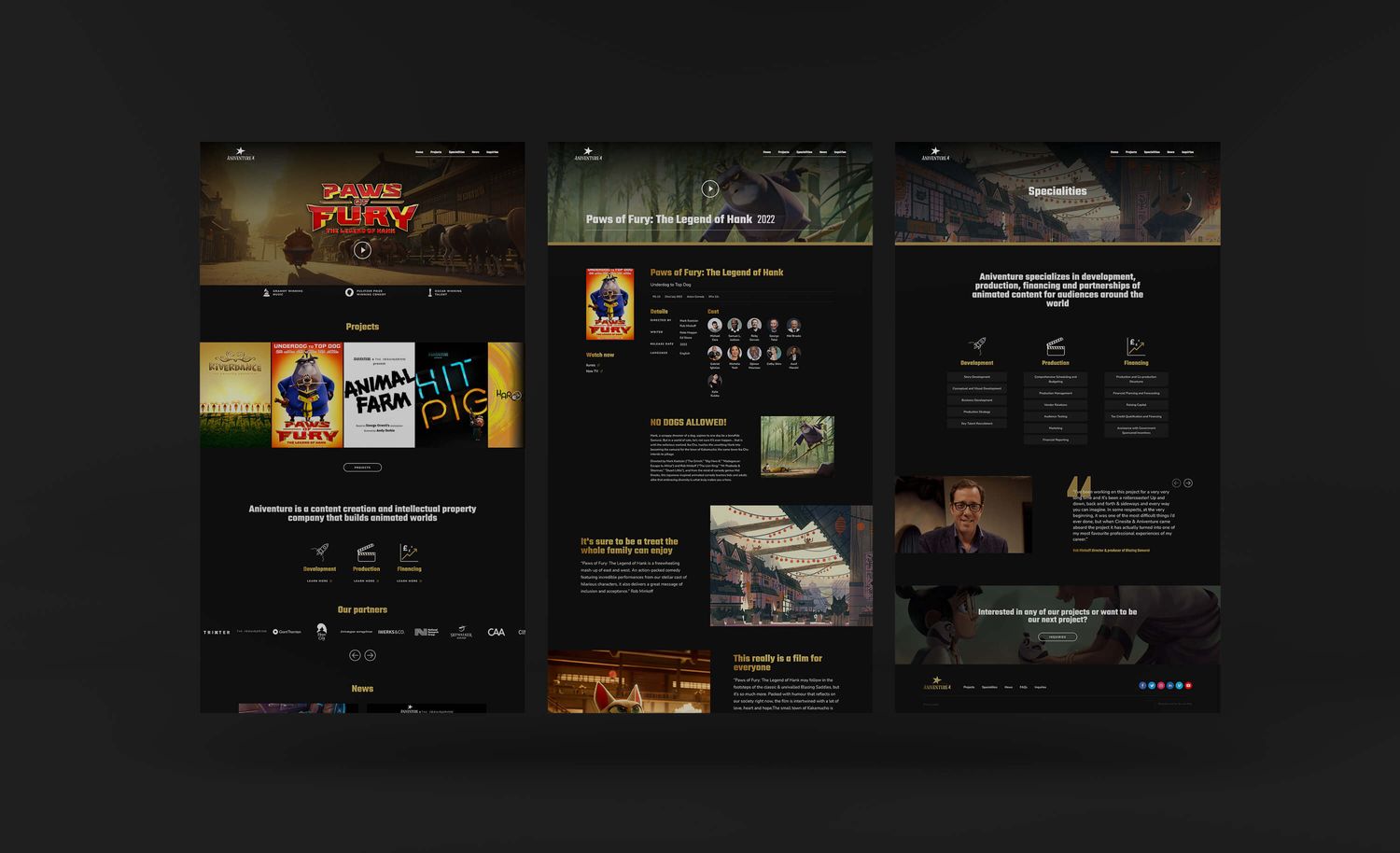 We Are Kitty: Site re-design and build
Aniventure is a content creation and intellectual property company that build family-oriented feature animation.
The Challenge
Aniventure, an award-winning animated film production company, selected Kitty to design and build its new website. With the release of highly acclaimed animated movies such as 'Riverdance', Aniventure was looking for a new premium website that would convey the success of the business to users and create a hub for press and prospective clients to explore their animated worlds.
The main goals for the new website were:
Increase website traffic
Increase traffic to Aniventure's social channels
Increase the volume of qualified leads
Kitty also designed and built an interim holding page that was put live until the new site was ready for launch.
The Solution
The Kitty team designed a slick, premium-looking website using Aniventure's branding, which was then turned into a cutom-built WordPress theme by their development team.
Due to the nature of Aniventure's rapid changing business and industry, they needed the ability to edit content regularly. To enable this, Kitty used a modular approach and built a flexible backend where Aniventure could add/remove blocks as needed.
The Results
"Working with Aniventure is a really exciting project for us, they were looking for a website transformation to display the new and exciting projects they were working on and with their latest project being featured on Netflix and Sky, it was incredibly important to reflect the vision they required. We are thrilled with the final results and Aniventure has seen 71.6%* increase in traffic since the redesign."
Rob Knight, Managing Director at Kitty
News for You
We're sorry, but we couldn't find any results that match your search criteria. Please try again with different keywords or filters.