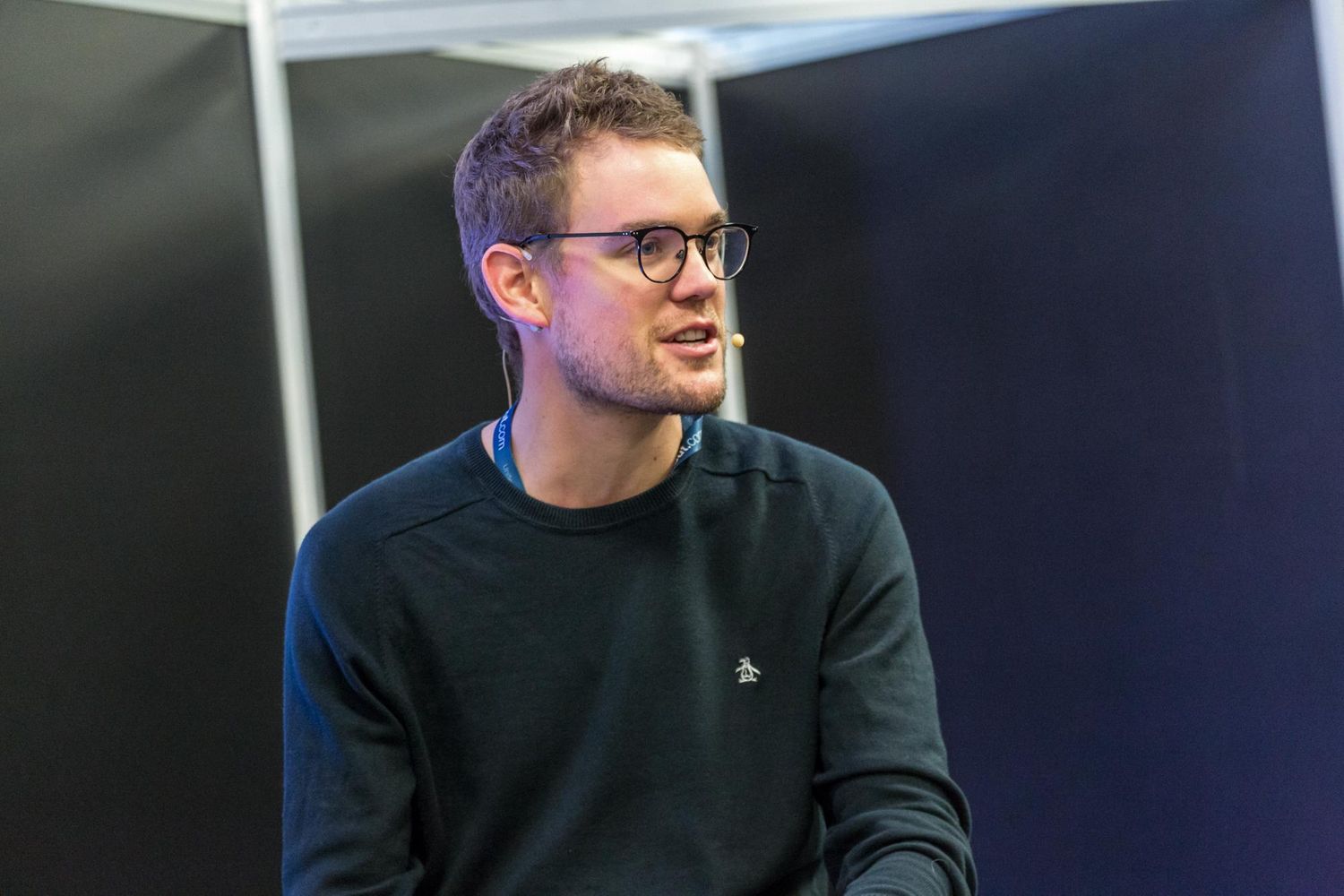 In this article with Tom Morgan we ask: what is digital? Is digital a threat to print? How did you build The Spectator website? Plus Tom gives his advice to brands on how they can best use digital channels to explore new ways of connecting with your target audience - even in current times.

What does digital actually mean to you?
For me digital is about bring different departments and people together. There is no more unifying force inside a business than getting people excited about technology. It might sound odd, but in a way by job title is slightly redundant. My role is really about helping people do their jobs better using technology, and being an advocate. We're a very old company - over 150 years old - but it comes surprisingly naturally to us. I think no matter what you do these days, it's impossible to ignore the fact that digital *is* marketing, advertising, journalism.

Is digital a threat to print?
Digital isn't a threat to print. In our experience, digital means our print sales are the highest they have ever been. We have the longest history of any magazine in the world, and digital is just the latest milestone in that long journey. When The Spectator started out, the tech was the printing press - nowadays it's web, apps, voice and API's. But it's still tech and it continues to underpin our print business model. What we care about is offering subscribers the best of both worlds- that's why we offer a truly multi channel product which they can enjoy with curled up on the sofa with the magazine - or out and about online. More and more these lines are being blurred, but as long as we remain focused on the reader, I think we'll be good.

Given uncertainty around COVID-19, what should advertisers be doing right now?
I would say this depends on what you're advertising. If you think it's going to land well in these times, then advertise! Use digital channels and explore new ways of connecting with your target audience. But watch your tone. Be careful not to exploit a bad situation - but done well, you can reach new audiences and connect with existing ones in more personal ways. I think Tesco, Sainsbury's, Lidl etc. have done a really good job with this.

What tech is exciting you most right now?
I am watching closely how the large healthcare institutions - previously hindered by bureaucracy, but now with greater investment and the shackles removed - are looking at technology as ways to solve problems in the current crisis. For example, the NHS is building an app in six weeks that will receive lockdown restrictions by alerting if you come into contact with someone who has tested positive for COVID-19. These small innovations at scale are a wonder to behold.

How did you begin re-working the new @spectator website?
When we started out, we had a feature list as long as my arm, and then some. But gradually we whittled it down to three really simple objectives: 1. make it really fast 2. make it really pretty and 3. make it really usable. We figured that if we got that right the rest would follow.
So we set about trying to understand what made our brand so special for customers in the first place. You don't often hear technologists talking about brand but it's probably the most important thing to understand when tackling big digital projects - both to ensure you get the user experience right - but also to bring people inside your business who are attached to the brand with you.
They need to know that digital is not about ripping up the rule book - rather it's about going back to your core values, and asking 'how can digital help us do this better?' That's how the website came to be.

What has been your favourite part about redesigning the new @spectator website?
There's a lot of highlights, hard to pick one. It's been great working as a small team, focussed on a common goal - build something really great. We all knew from the outset that we had an opportunity to do something special, and that was an important way to keep people focused. I love the fact that we took the magazine as our inspiration for the design, instead of just following what others do with their websites (though there was a little bit of that too!). When readers read the magazine, they 'hear' the writers and get lost inside the pages. Some of that isn't possible to reproduce on the web - but it wasn't going to stop us trying! That's why you'll notice many nods to our magazine design and wonderful covers when you browse our website.

Any bad experiences with videoconferencing?
I saw this great image going round on Twitter which made me chuckle. Couldn't agree more
Actually, we've been using Slack for a long time, and recently introduced Microsoft Teams - it's really good! But Houseparty is a favourite amongst our editorial team, and I think that's the point - digital transformation can't come from above, it has to come from within!
PS - I love seeing what people's working environments look like… What's yours? My colleagues have already had a chuckle about my cuckoo clock/guitar combo!

What one message would you provide to small businesses right now?
First, stay focussed and sensible, manage your cash flow well, look into everything gov can offer you. There will be a rebound once this is all over and new opportunities will arise.
Second, if you can, use the time to learn and build. In 3 months all your staff could learn to code. Imagine how that could help you next year. The point is - don't lose your appetite to innovate - it's what made you successful in the first place!

What's your desert island disc?
By far and away the hardest question of the lot. I'll go for Wish You Were Here.
News for You
We're sorry, but we couldn't find any results that match your search criteria. Please try again with different keywords or filters.