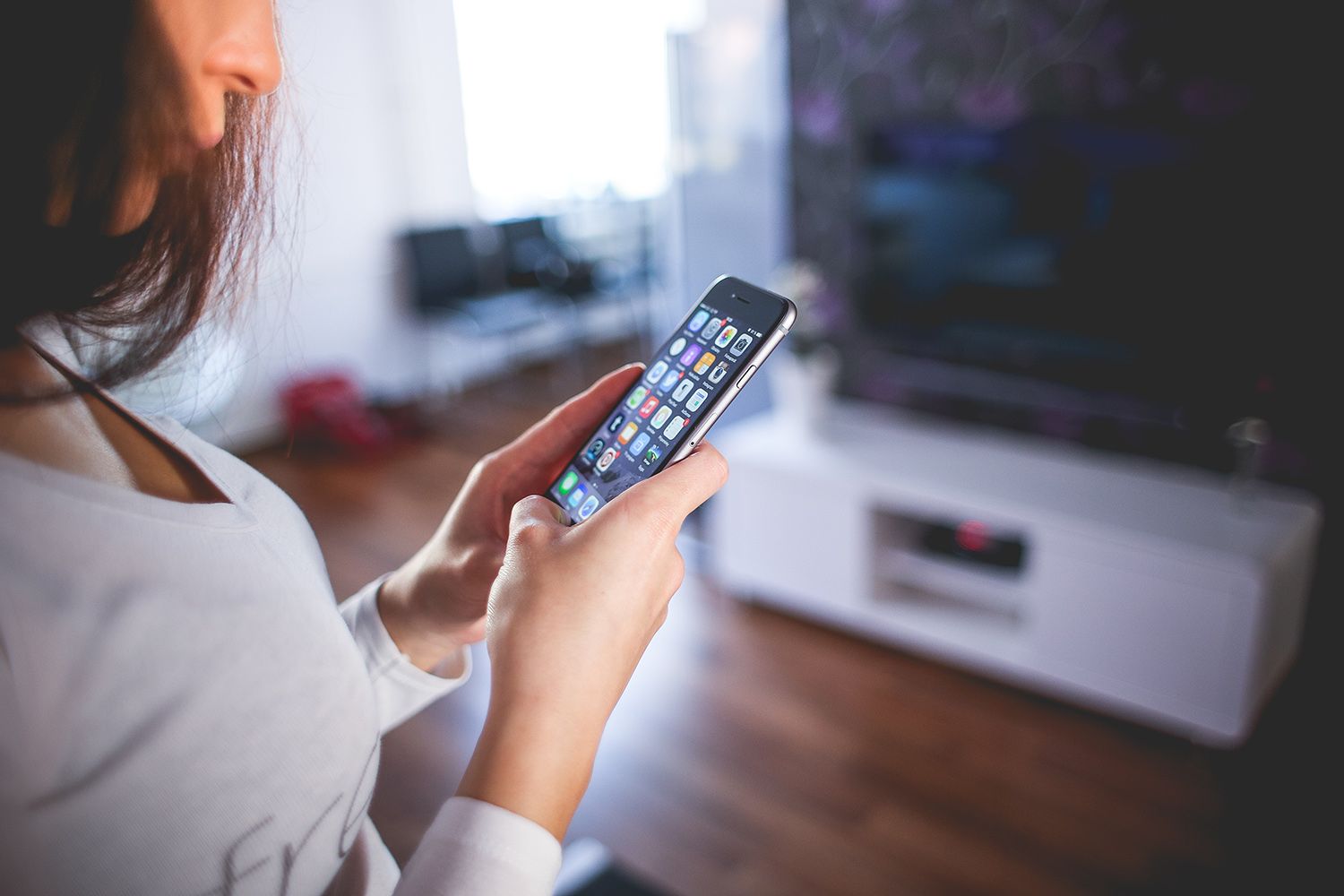 What are the top 5 marketing predictions for 2021?
We have been through one of the hardest and most transformational 12 months in the marketing world. We started 2020 in complete denial of the coronavirus and by the end of March 2020, we were fighting to keep our operations, businesses and even our teams. Equally, these same 12 months have exhibited a mammoth effort in managing change, an unseen pivot in digital transformation and some of the most outstanding creative pieces being produced during these unprecedented times(some shot during a national lockdown). Let's be clear: we are a resilient bunch and ready for whatever 2021 has to offer - just not another lockdown!
Lilia Dikova, Head of Digital - Bionic Business
Didn't catch the Predictions Panel at eCommerce Expo Virtual '21, in association with Technology for Marketing? You can see the session below or you can register here for on-demand access to the entire 25+ hours of content.



So here are the top 5 marketing predictions for 2021:
1. Media frenzy
We saw how the pandemic amplified the digital efforts of the entire industry. Retail completely doubled down on digital marketing in the absence of revenue from traditional bricks-and-mortar stores, whilst users are consuming more media both online and TV while staying at home. A number of key players including Unilever announced that their direct-to-consumer offering will become one of their growth pillars moving forward. As a result, we can expect a rise in digital spend in 2021 and higher competition for digital space. This would be coupled with users rushing for those face-to-face interactions after the vaccination phase and ultimately spending less time online.
The higher demand for digital advertising and decreased supply of online users will trigger changes in media prices. Media buyers should expect sharp increases in CMP and CPC, overall volatility in media costs and prepare to reforecast rapidly.
Recommendation: Marketers should consider leaning on programmatic media for digital, video formats and TV campaigning instead of a publisher linear buy that could lack flexibility.
The use of custom bidding algorithms can help to drive traffic based business's needs. It utilises custom rules that are dynamically generated on a per-campaign basis, allowing advertisers to tailor the designed to deliver specific outcomes.
This will give us the opportunity to almost "personalise" the algorithm based on business needs and maintain lower costs while still engaging with your future customers.

2. Doing more with less
2021 came and saw a lot of marketing leaders with less resources and lower budgets after the pandemic still trying to hit very high targets. This is further exacerbated by the fact that the online world has made our customers active 24/7 and marketing depth and breadth of responsibility has expanded. Research from Adobe shows "over three quarters of senior executives say that, because digital customers are marketing's domain, marketing has taken a more active role in strategy during the pandemic". Meanwhile, our capabilities to respond to our increased customer needs have diminished and our infrastructure has stayed the same. Across boardrooms throughout the UK, the C-suite would still like to see an initial read of the performance of 2021 before signing off any additional costs.
Marketing leaders will have to persevere with this strain on budgets and resources for a good part of H1 and find creative ways of delivering revenue.
Recommendation: With the latest advances in technology, it could be a saving grace that marketers lean on. With the help of AI, automation and machine learning we could support multiple campaigns with less resources. Quick wins can be found especially in email marketing where putting together automated workflows to support customer journeys based on triggers can save time and money. Potential other areas where AI and automation can help could be:
Basic communication such as chatbots
Email personalization
Reporting
Content creation
E-commerce transactions
3. The rise of direct to consumer e-commerce
While the consumer-retailer relationship is definitely here to stay, many brands have taken the path to DTC e-commerce. Even before the pandemic hit, we heard from the likes of Nike announcing their "Triple Double Strategy" referencing a strategic decision to focus on DTC. However, the Centre for Retail Research found that more than 5,214 stores were affected during 2020, double the average for the last 10 years, clearly impacting brands' distribution channels and resulting in loss of revenue. This has further amplified the rise of direct to consumer e-commerce which is no surprise given the advantages. The benefits are clear: building a better understanding of customers, accurate and accessible on-platform information, data about customer behaviours, the advantage of not having products on sale alongside competitors' and more control over end-to-end customer experience.
Recommendation: DTC is largely possible nowadays due to start-up agility and low costs of technology compared to 30 years ago. Staying nimble and being able to turn a campaign around in 24h while growing would be one of the hardest jobs this year. However, DTC brands will find it difficult to scale up without the help of marketplaces and retailers. There should be a stronger emphasis on internal marketing and partnership teams working more collaboratively nurturing retail relationships, otherwise, DTC brands may lose their market share. Equally, businesses need to work harder and make their brand identity and proposition really shine through in their communication and products to attract customers.
4. Preparing for a privacy-first World
Since the implementation of GDPR in 2018, governments and users have exhibited a heightened sense of awareness regarding their privacy. We have a number of measures already implemented including Mozilla by default tracking block on Firefox and Safari discarding cookies after 24h. In the next two years, there are more measures planned to come into play:
Apple will be pushing their App Tracking Transparency feature which will ask for the user's permission to track them across apps in order to create targeted ads.
Google will phase out 3rd party cookies on Chrome in 2022
As a result, the impact on media will be imminent and will range from the limitation of 3rd party targeting to no frequency management and weakening tracking and attribution models. For marketing leaders, this means less efficient media spend and increased lack of visibility on where to place your next pound of investment. For the advertisers who rely heavily on Facebook Audience Networks to drive revenue, the impact is estimated at 80% of users opting out.
Recommendation: Firstly, assess the impact by understanding how much of your marketing efforts are relying on 3rd party targeting. You can do this by calculating how much of your spend and leads/sales/revenue currently come from 3rd party targeting and in particular how much of your digital activity is centred around retargeting. Secondly, shift your focus to methodically expanding and enriching your 1st party data. This will help you to use 1st party data to build Lookalike audiences and still seek potential customers who exhibit the same behaviour like the ones you already converted. Thirdly, consider a registration-first strategy if this applies to the company business model. You could leverage great content on your website to help you build a community and ultimately an engaged customers base.
5. A demand for brands with a purpose
In the last couple of years, we have seen many movements concerning the environment, race discrimination and diversity and inclusion. Although there has been a change in preferences across all age cohorts, Gen Z have been particularly impacted. Gen Z cohort– defined as consumers aged 13 to 24 – already make 40% of the global consumers according to WARC. They have an increased awareness of issues impacting our planet and society since they grew up feeling anxious about the world they are inheriting. This has filtered through their brand preferences making them particularly attracted to brands known for their responsibility to build a better future.
Recommendation: Consumers have started to see through performative gestures made by brands to support a cause on the news agenda. When making plans for 2021, marketing leaders need to incorporate social and environmental issues in their brand strategy and communication tactics. As Gen Z hold companies accountable for their corporate social responsibility goals, brands need to look for systematic and authentic ways of contributing to a better world.
News for You
We're sorry, but we couldn't find any results that match your search criteria. Please try again with different keywords or filters.