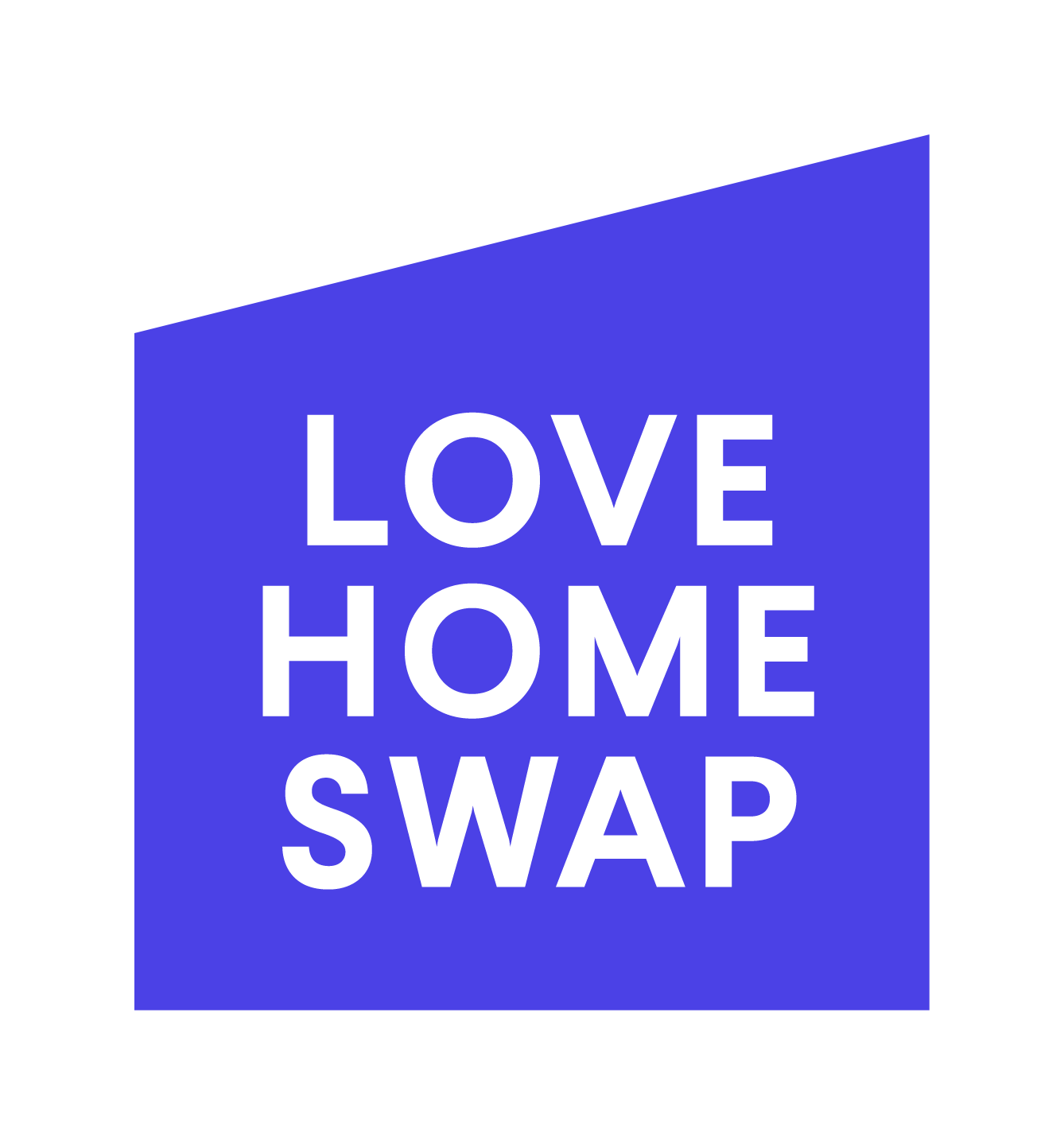 Love Home Swapping Annual Report
Global home swapping platform, Love Home Swap reveals property owners could save over £65,000 on holidays over a 20-year period through exchanging their home.
84% of British homeowners have not released the 'holiday equity' from their home by joining a home swapping members site – meaning that millions of pounds are being missed out on by UK home owners.
The annual report reveals that home swapping has been in solid double-digit growth for the past few years, with the business seeing a 25%[i] increase in the number of swaps being agreed between members since 2015.
Home Swapping: The Future of Travel written by award-winning property writer Zoe Dare Hall, explores why swapping homes is a growing trend, especially in a Covid-19 era.
The full report can be read on the Love Home Swap website here: www.lovehomeswap.com/annualreport2020
The Covid-19 pandemic has forced all of us to reassess how we live, and how we travel. In our quest for more space or a different way of life, the pandemic has led many of us to improve our homes. It has made us value what our homes really mean to us, and what part they play in our all-round happiness.
Global home swapping platform, Love Home Swap understands the importance of their members' homes and the opportunities they can provide to owners. Through its newly released annual report 'Home Swapping: The Future of Travel', Love Home Swap reveals that home swapping could save consumers £65,200 on holidays over a 20-year period*. And with 84% of British homeowners having not yet released the holiday equity from their properties by joining a home swapping site, millions of pounds are currently being missed out on.
Commissioned by Love Home Swap to explore the reasons behind the home swapping trend's solid double-digit growth for the past few years, the report reveals how and why swapping homes can offer travel-lovers the reassurance they are seeking in these uncertain times. And for homeowners, how this growing travel movement can unlock immense value in their homes.
Written by Zoe Dare Hall, award-winning national property journalist, the report also reveals that whilst 84% of consumers have never tried home swapping before:
20% think it would be a cost-effective way to explore a new area without paying for accommodation
15% think it would be intriguing to stay in someone else's home
13% say it would be an exciting way to try somewhere completely different
9% say it would be a nice way to build a relationship with others.
Zoe Dare Hall comments: "Home swapping is something that I'm new to, but by writing this report with Love Home Swap I've had my eyes opened to a whole new experience. To hear that I could potentially save more than £65,000 on holidays over the next 20 years solely from my own home is incredible. For the 84% of consumers that have yet to try it, I would urge them to give it a go – not only for the monetary saving, but also because swapping homes can offer travellers the reassurance they are seeking in these uncertain times.
I believe, with the transformation currently witnessed in changing lifestyles, travel patterns and consumer behaviour brought about by Covid-19, home swapping is likely to become one of the key trends to emerge from the pandemic due to the flexibility, sense of security and value for money it offers."
Love Home Swap champions the concept of 'turning your sofa into a surfboard'. This is the idea that a person's home – which is usually taken for granted – can open up a new world of opportunities. And as revealed by this report, it can save consumers a lot of money, as no money exchanges hands between owners. In fact, the report reveals that each member saves an average of £1,065 per swap*.
Célia Pronto, Managing Director of Love Home Swap, describes it as using your home as 'currency', rather than spending unnecessary amounts of money on holiday accommodation. She says: "So many people spend a lot of money on their homes. From saving up for an initial deposit and paying mortgage repayments, through to the cost of renovations and decorating, there's often the aim of making money on your property whenever you sell it. But something that people don't always think about is how they can get the most value from their homes while actually living there.
When Love Home Swap was set up in 2011, the world was a very different place. We've always wanted people to enjoy experiences, not just holidays. Members of home swapping sites aren't just swapping homes; to some extent, they're swapping lives too. 85% of our members seek travel for new experiences, which has never been more wanted and needed than today. At a pivotal moment of change for the travel industry and for the world as a whole, we're delighted to present our first annual report: Home Swapping: The Future of Travel."
Merilee Karr, Chair of the UK Short Term Accommodation Association (STAA) said, "There is a growing trend, highlighted by Love Home Swap's new annual report, where homeowners use their properties when they are away to generate valuable income by swapping them with or renting them to other like-minded people. Partly because of the Covid-19 pandemic, we at the STAA have seen an increased demand from people looking for that 'home-from-home' experience and as this report reveals, home swapping is likely to become one of the key trends to emerge from the pandemic due to the exceptional travel possibilities, flexibility, enhanced health and safety and value-for-money which comes with staying in privately-owned accommodation. We are excited about the opportunities ahead, especially when COVID travel restrictions are relaxed, for UK home owners to use their properties to fund their own travel by swapping with or renting to international visitors whilst they are away."
The full Home Swapping: The Future of Travel report can be read on the Love Home Swap website here: www.lovehomeswap.com/annualreport2020
PREDICTIONS FOR THE FUTURE OF HOME SWAPPING
Through this report, five key trends have emerged:
Work/life balance: Working from home and spending a lot more time together as families has made many people reassess their priorities. This better quality of life is something that many people will want to hold onto, which includes looking for more leisure value from their homes. As such, many people are examining how to enhance the leisure offering within their properties by investing in ideas such as home gyms, home cinemas and outdoor kitchens. Additionally, they are looking at how they can use their homes to open the doors to different kinds of holidays, such as home swaps.
Upgrading homes: Whether it's improving their current home or moving to a bigger home with more outdoor space, both trends have been rising exponentially since lockdown eased in summer 2020. This is likely to continue as more localised lockdowns take place and many large companies have told their staff to continue working from home until summer 2021. Many UK-based buyers will also be looking to take advantage of the Stamp Duty holiday before it ends in April 2021. This will affect the home swap market in two ways – it will lead to a growing pride in new homes, and from an interior design perspective, it will make people want others to enjoy and share their homes too. Home swaps are also a way to recoup some of the big expenditure involved in renovating or moving, by saving money on hotels and holiday rental properties when travelling.
Covid-proofing homes: The trend for features designed to minimise the spread of viruses is already emerging in high-end homes, but will inevitably filter down into the more mainstream market too. This includes antimicrobial kitchen work surfaces, self-contained entrance halls with hand basins that act as places in which to shed the outside world, self-sanitising wardrobes, and touch-free fridges. For home swappers, these will become sought-after features that provide a sense of reassurance.
New travel priorities: 2020 began with Greta Thunberg, Extinction Rebellion and a fast-growing awareness of climate change, and the impact of air travel on the planet. Covid-19 added a new dimension to this desire to holiday locally, particularly as many people were unable, for months, to travel anywhere else. For these reasons and because of the perceived safety and practicality that they offer, staycations and in-country home swaps will continue to boom.
Economic realities: The economic impact of a lost year, for many businesses, will continue to be felt for a long time to come. And the ongoing job uncertainty for many people will mean households will be looking at ways to curb their expenditure. As Love Home Swap members testify, home swaps are a way to rein in the holiday spending without compromising on their experiences. In fact, quite the opposite is true. Many home swappers are astounded at the places they can stay in – and which they never would not be able to afford if they were paying typical holiday rental prices.
News for You
We're sorry, but we couldn't find any results that match your search criteria. Please try again with different keywords or filters.