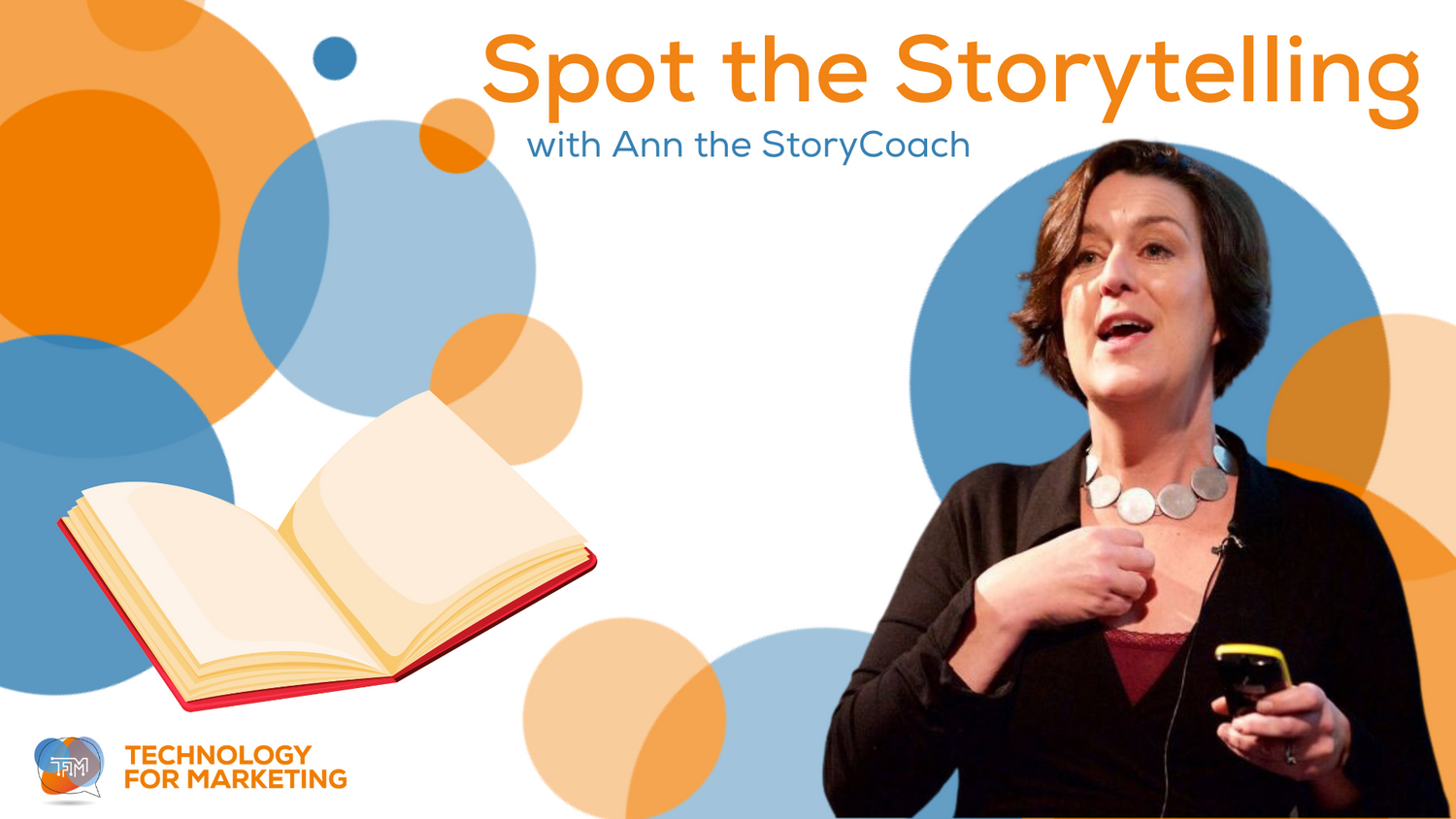 Successful campaigns achieve connection with their audience and inspire them to act, and I would argue that it is the power of story that drives that human response in the audience. What exactly is that power, and how is it achieved? I am a story coach, a sort of specialist mechanic of story construction. I learned my craft in TV production. I created TV shows for the BBC and for Channel 4 that turned mundane subject matters into irresistible stories which were ratings successes and changed the behaviour of the nation: Changing Rooms, You Are What You Eat and Lost Gardens. I have learned that every story contains the same seven core elements and when combined they flick that switch in our audiences' brain.
Here is a quick look at a few recent marketing campaigns, to look at one of the main story elements used to achieve a connection with an audience.
'Different world' is the story element I want to look at. This is the visual and sensory world that you create for your audience when you tell a story. You describe how it looks, how it feels, and maybe even how it smells and with that you give your audience the equipment to build that world in their own imagination – in fact in their brains they have walked into that world and now FEEL it. This is the point where emotional connection can start, so the world you create for your audience is a deal breaker – do they want to stay in this world or high tail it out of there?
Heineken 'The Closer' Campaign - 2022
The Heineken story is a transformational change story, and so the storyteller introduces us to two worlds; the first the audience recognises as the one they are living in right now – a world which is conscientious but claustrophobic, where work is all consuming and people's wish to feel joy is being frustrated – and the second is a world they would love to be in – a 'dream come true' world where through no fault of their own, people's computers no longer operate, releasing them to join the world of joy . The tone of the second world, the one triggered by opening a Heineken beer with a 'Closer' feels humorous, social, and powerful – even the News anchors lose their bank of screens! The skill of this storyteller is to identify a world that is real and problematic to the audience and then create a yearned for world where Heineken is the bridge. For a short time you could buy a 'Heineken Closer' meaning you really could live a little bit of this 'dream world' in your own life.
The campaign also cleverly built on the first 'different world' of their story, by getting out into the real world to call it out. The Heineken team drove around New York late at night and when they spotted an office with the lights on where people still working away, they projected one of their billboards onto the building.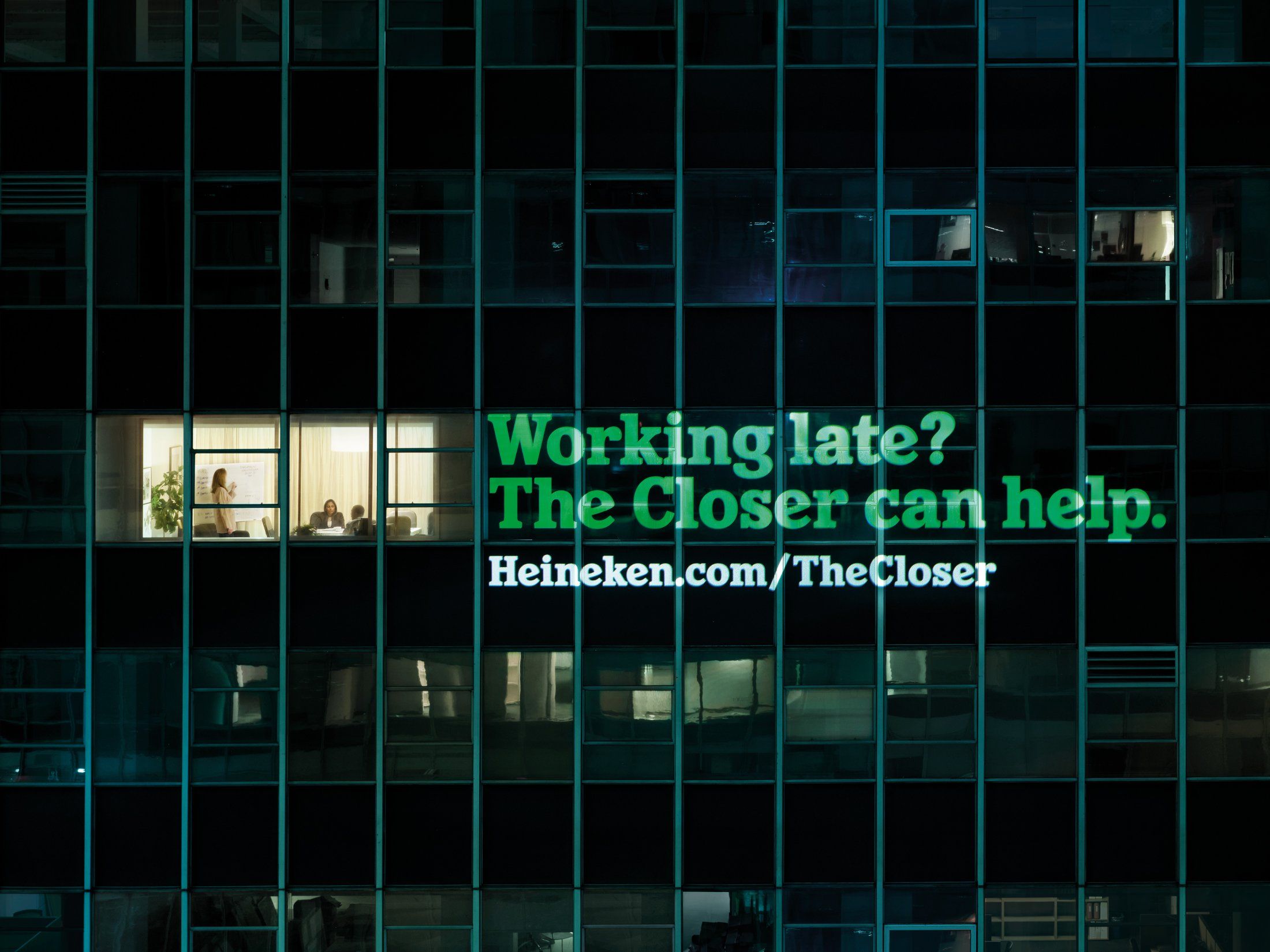 (Image source: Heineken)
Tesco Easter Egg Hunt Campaign - 2023
Like 'The Closer' the story elements should play out consistently in not only in the ad, but in the campaign itself. This Tesco egg hunt is really interesting, the 'different world' that the Tesco have been creating as far back as 2013 with their egg hunt campaigns feels interactive, inclusive, opportunistic and in my world (2013 was a Google Street View search). Tesco told the story this year with that same 'different world' but this time it was real, tangible and in your neighbourhood (possibly for a post-Covid audience who are tired of being online). Their campaign took the form of 'hiding' egg shapes in the Tesco logo letter 'O', on shops, vans and billboards all over the country. This campaign comes to our doorsteps and by doing so ties the logo and brand in even closer to the feelings that this 'different world' has created.
Heinz and Absolut - 2023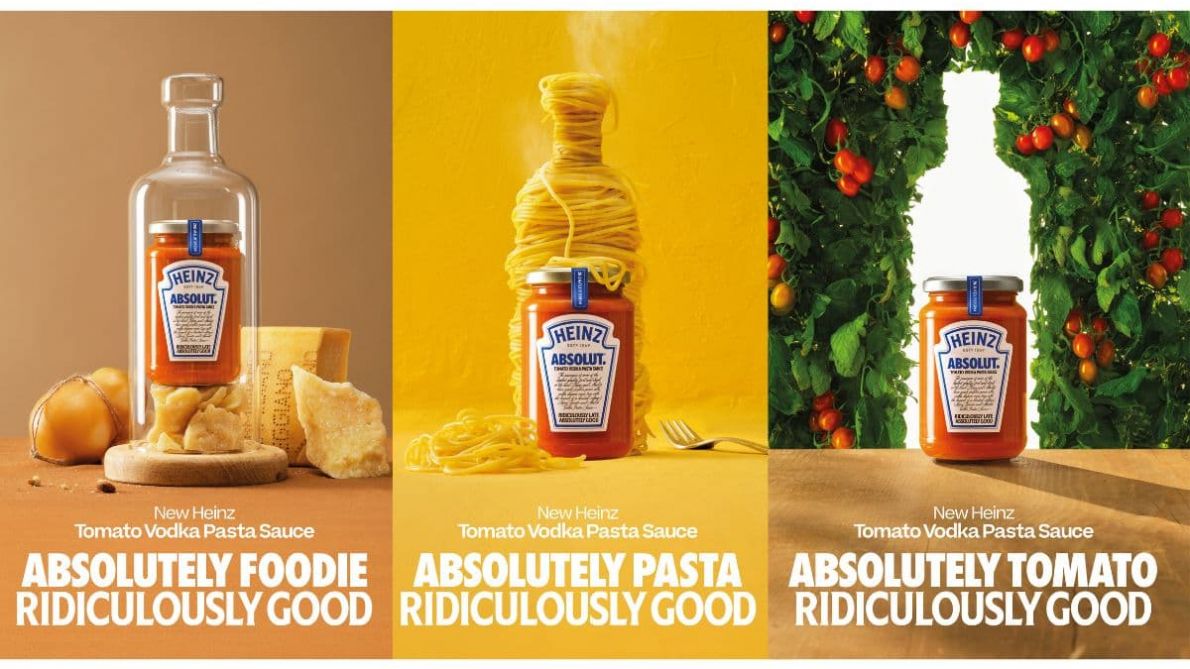 (Image source: Heinz)
A 'different world' that surprises but resonates with the audience can capture their attention where they may have disregarded the traditional 'world' the product has been offering. I can best describe it as a locking into the right frequency, so a campaign feels like a conversation not a broadcast. This collaboration with Absolut takes us the audience somewhere brand new. The recipe is based on a viral TikTok recipe from Gigi Hadid for Spicy Vodka Pasta. This world feels quirky, surprising, familiar yet not familiar (a product pac shot with a difference), energetic and contemporary. It is a 'different world' that has the feelings of familiarity of Heinz with the glamour and edge of Absolut.
It is a static visual campaign, not a film but it doesn't stop it using storytelling elements.
Why 'different world' is so helpful in planning the storytelling of a campaign is that; -
It helps us be aware of the feelings we are trying to create in our audience before we get carried away with a cool idea
We focus on creating a 'world' that our audience will feel drawn towards
We create a world that feels authentic to the brand.
Once we know it, we can tell a consistent story on whatever platform our storytelling is on, and with whatever tools we have at our disposal
Ann the Storycoach will be speaking at Technology for Marketing 2023!
Ann Booth-Clibborn
Founder – The Storycoach - LinkedIn
Don't miss your chance to see Ann Booth-Clibborn live! Join us at Technology for Marketing 2023!
News for You
We're sorry, but we couldn't find any results that match your search criteria. Please try again with different keywords or filters.