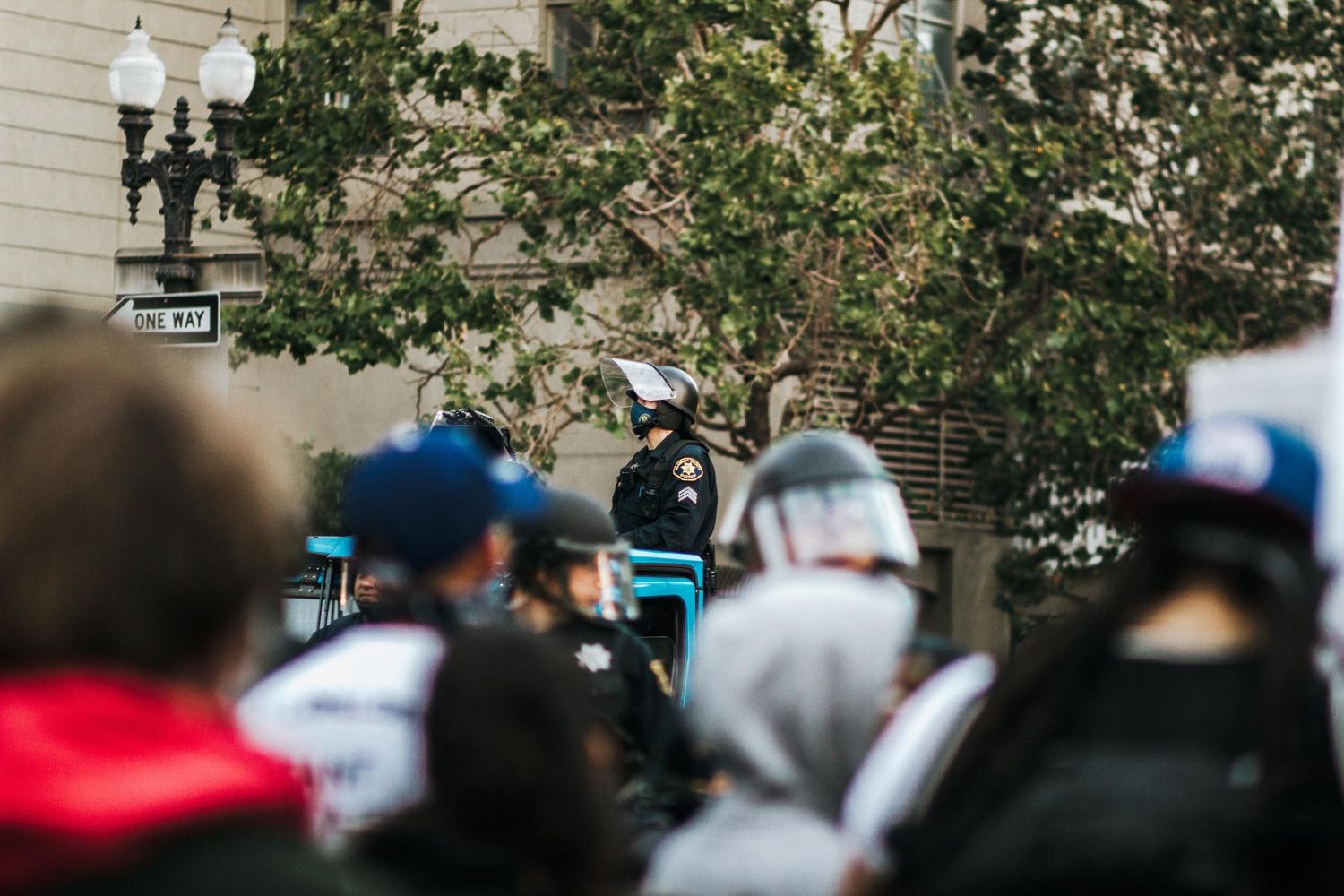 Part 2: Cultivating humanity, building identity, and being purpose-driven… or just woke-washing?
Brands have been searching for authenticity since the crisis began.
But behind discourse about cultivating humanity, building identity and being purpose-driven, we often see that there are little to no actions taken to deep dive into a business' sustainability, diversity and inclusion policies.
In light of the events occurring in the USA over the last week, including the death of George Floyd and unrest between the authorities and peaceful anti-racism protests in the USA, the need to address systemic racism within organisations, and not simply post a black square with a hashtag, has become clear yet again.
June is also Pride month, dedicated to celebrating the LGBTQ+ communities all around the world. While usually celebrated with marches and parades, social distancing has made things a little different this year. So what can we do to make a difference here? Here's a tip - it's not just changing your logo to a rainbow.
In part two of this article, Lauren Ogundeko, Shelagh Stoneham, Dino Myers-Lamptey and Fernando Desouches comment on how marketers should lead brands - and why it is so important that you make sure to get this right.

Lauren Ogundeko, Head of Response PHD
Realism and being authentic is key for brands to navigate through how they either take part in the conversations happening now or not.
Consumers are smart and savvy and don't forget indiscretions easily. News pieces has the propensity to go viral quicker than it takes to make a cup of tea.
We're in a remarkable time in history where we're seeing a true turning point for wiping out systemic racism and brands have the opportunity to not just get involved in the conversation but to actively contribute to change.
Brands should take the time to lean on data to help them make informed decisions. Using social monitoring and sentiment analysis is key to understanding the conversations taking place and what role a brand can play. Look at other brands and take learnings from who got it right and who got it wrong.
A brand's tone of voice needs to be empathetic without being condescending or coming across as disingenuous. If a brand isn't sure that what they have to add will be received, then it's better to sit it out and look for other ways to support like contributing to charities dedicated to support change.
We're in a time that sees the tide turning and we all have a commitment to act and to embed diversity and inclusivity into the very fabric of our organisations.

Shelagh Stoneham, President, Power WearHouse Inc.
Consumers expect brands to contribute to the betterment of society and will vote with their wallets.
Brands that have a clear set of values and actively support them provide a lightning rod for similarly minded customers. This is a powerful way to build loyalty and drive sales.
A proprietary study that I once commissioned for a major retailer showed a direct positive correlation between customer awareness of our brand's philanthropic activity and the frequency of store visits and even basket-size.
Today, it has never been more tempting for brands to try to keep top of mind by weighing in on high impact issues.
For example, supporting our brave healthcare workers working during the pandemic or addressing the issue of racism. However, it's not without risk as brands that tap into societal issues are often viewed with skepticism.
Thinly veiled self-serving brand strategies are usually quite evident. And it is neither becoming nor brand-building.
Brands that are doing this right, don't appear self-serving. They are taking action that aligns with their values such as converting manufacturing plants into producing PPE, showing how much they care about their employees and customers by putting retail safety measures in place.
For example, at 5 p.m. on June 2nd, ViacomCBS's entertainment and youth brands and CBS Sports ceased programming for eight minutes and 46 seconds to protest the death of George Floyd.
The time was symbolic, of course, as it was the same length of time that Minneapolis police officer Derek Chauvin ground his knee into Floyd's neck and prevented him from breathing despite his entreaties.
This haunting 8:46 spot is the most powerful corporate response to George Floyd's death according to Fast Company.

Dino Myers-Lamptey
We are entering the age of information, where nothing you can do or say can be easily erased, and your words can and will be verified against your actions.
The recent launch of the website didtheyhelp.com was a brilliant example of how the Covid Crisis elevated our collective consumer consciousness and expectations of brands.
Brands that have a right to succeed are the ones that have realised that their value goes beyond what they produce and is also how they produce it, and how they influence everything they connect with.
It isn't enough to expect to succeed by staying silent, or claiming you don't interfere with politics, as that's simply not true. Brands are continually making political decisions, whether they choose to pay their tax here or there, or nowhere.
For this reason you should come forward as a brand. But, this message is not an advert. It's a message from the top.
Marketers step aside, you are not selling, you are taking a stand not for your customers, or for your staff who you should give permission to also express their concern in line with your values, but rather for yourself, as it is the right thing any ethical leader should do.
If you find this too difficult or believe it is not necessary, then you will get the isolation from those that counted on you, who will now have all the information they need.
Didtheyhelp.com will probably find that it has adopted a whole new and more meaningful purpose.

Fernando Desouches, Managing Director, New Macho


In the midst of this global pandemic, we seem to be witnessing a rapid shift in some of society's core values and beliefs, at individual and collective level.
As the world slows down a little, spending some time living with this discomfort will serve us and maybe the future of our businesses as well. We need to take the time to feel it, then step back from it and try to see the bigger picture.
This is where clarity and new insights will come from. This is the difference between a breakthrough and a breakdown.
So what can brands do in this context?
Deal with the urgency.
Many brands are rightly recognising how the life of their consumers is being disrupted and are showing their ability - and willingness - to help with deeds not words.
Protecting their employees and addressing social needs by offering their brand communication channels to educate on how to protect from getting sick seems fundamental; giving away supply chain and R&D capabilities for essential products and services seems ideal.
This is valid and brands that take the lead here will be recognised for it while the ones that hide or focus on the bottom line might pay a high price for that attitude in the near future.
Give emotional support.
Brands should also help with the emotional support of the people they serve. Empathising with how people might feel and coaching them in this transition – from the brands' authentic area of expertise, of course.
Discounts on car insurance during lockdown or giving away free fitness content to help to cope with the anxiety of the disruption are just a couple of examples.
Co-design the future.
The next step, one that is not yet as visible, is inspiring people to build the future we desire. Creating a silver-lining and moving towards a new set of values we are starting to build - values that will likely be better than the ones we leave behind.
Don't look for quick answers, don't look to guess what that future will be, but bring the right questions and encourage people to design a future we would all love to live in, collectively. A sustainable future for everyone.
We are living through an extraordinary moment in human history.
It is an opportunity to recalibrate, whether we want to or not, to transform the systems we interact with at every level into something that works better for people and the planet.
It might be difficult to see a bright future at the moment, but the opportunity is here for us to reconnect with ourselves and from there to the world around us.
After all, as Carl Jung said, there is no birth of consciousness without pain.
News for You
We're sorry, but we couldn't find any results that match your search criteria. Please try again with different keywords or filters.