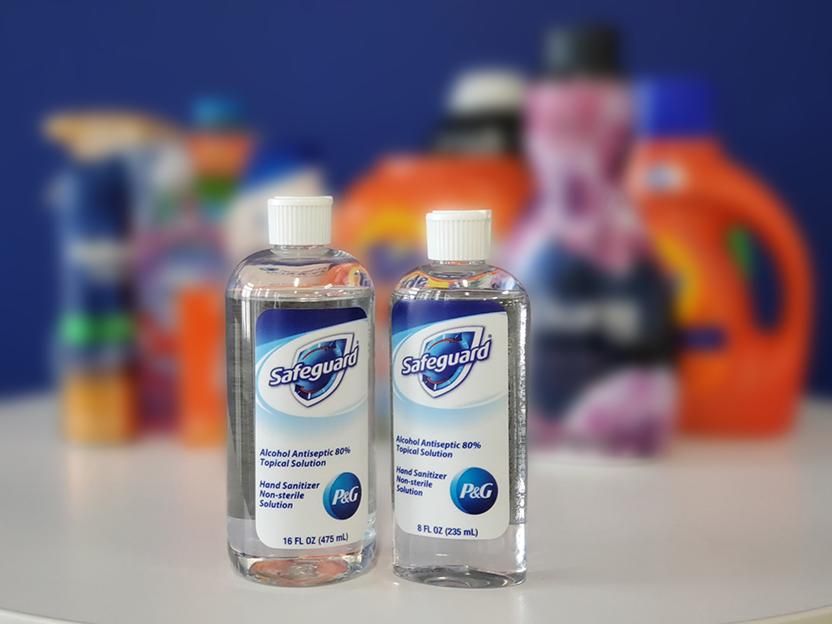 P&G beefs up and diversifies to address COVID-19 crisis
Procter & Gamble, one of the world's biggest advertisers, is taking a wide range of actions to help tackle the Coronavirus pandemic. WARC's Geoffrey Precourt looks at how the fast-moving consumer goods manufacturer is responding.
There is no business as usual, but Marc Pritchard's mantra of being "a force for good and a force for growth" seems to be Procter & Gamble's public face as it responds to the COVID-19 pandemic.
"We cannot predict how and when this crisis will end, but we're committed to be part of the solution," David Taylor, P&G's chair/CEO, wrote this week.
"We have mobilized the full capabilities of P&G and our partners to help out in this time of need, and we will be there for our employees, consumers, and communities – stepping up as a force for good – however long it takes."
To target its marketplace activity, the world's largest advertiser is relying on "guidance from medical professionals … [and] constantly evaluating and updating the robust measures already in place to help our people who are making, packing and shipping P&G products stay safe at work," explained Taylor.
"This includes temperature scans, shift rotations, queueing avoidance, and physical distancing where possible. We're performing comprehensive, methodical cleaning of all production areas, including regular sanitization and surface disinfection that exceeds the most rigorous health authority standards."
For consumers, he continued, "Many P&G products are key to helping prevent the spread of COVID-19 around the world, particularly those that are used daily for cleaning and sanitizing homes, businesses and places like healthcare and assisted-living facilities.
"Other P&G products are critical for helping consumers maintain proper hygiene, personal health and healthy home environments."
To that end, in January 2020, the Cincinnati, Ohio-based consumer packaged goods manufacturer began to mobilize its manufacturing resources and personnel to produce and distribute hand sanitizer from five plants around the globe.
The process: Perfumers in Europe used their chemical-management expertise to develop and create the cleansing product. "After obtaining an approved World Health Organization (WHO) formula and recommendation for production," reported Onofrio Caradonna, Procter's Europe plant shared-services leader, "the team in Europe identified and obtained the raw materials they needed – the majority of which were already available on site.
"Within 24 hours, the first bottle of WHO Hand Sanitizer was produced."
And a plant in Lima, Ohio, was soon up and running with the new line of sanitizers.
Procter & Gamble reports that it is producing Surface Sanitizer in 55-gallon utility drums for distribution to relief organizations, as well as Safeguard Hand Sanitizer as a consumer-sized product for hospitals, health authorities, and for use at its own facilities.
It expects to expand the production process to five additional locations across the globe in the coming weeks, and projects the production of 45,000 liters per week when fully operational, too.
Observed Taylor, "This seems simple, but scaled production requires expertise and rigorous safety protocols throughout the process, including establishing a product supply chain for raw materials, leading product development, inventing process engineering, securing clearances from governmental bodies, creating safe packaging, and delivering the product reliably."
Comparable agility in manufacturing has assisted P&G in addressing what quickly became another global sanitary shortage, as people all over the world began hording toilet paper. To meet the spike in demand, P&G's Family Care Team in three different locations operationalized idle equipment in just two weeks – a process that typically takes months.
Taylor also reported that P&G is stepping up its production of face masks at nearly a dozen manufacturing sites around the world. "We're up and running already in China. We have teams working to install capacity in North America, Europe, and Asia Pacific, Middle East and Africa, and will quickly begin production in the coming weeks."
This is important for helping hospitals, first responders and other organizations, as well as to creating a safe working environment for P&G's own staff.
Procter's CEO/chair added, "Trusted brands are more important than ever given the needs generated by the current crisis, the increased awareness on health and hygiene, and because people are spending more time in their homes.
"Personal cleansing and proper hygiene have become as fundamental to daily life as eating and sleeping."
In addition to supplying specific products for specialized needs, Taylor continued, "P&G has a long history of supporting communities in times of need … and we're stepping up to provide much needed product donations and financial support. Our contributions of product and in-kind support now exceed $15 million and will continue to increase as we work with communities around the world to understand how we can best serve them."
Millions of P&G products are being donated from 30 brands in more than 20 countries – with more to follow, the company reports. "These donations ensure that families who do not have basic access to the everyday essentials many of us take for granted can have the cleaning, health and hygiene benefits P&G brands can provide," Taylor explained.
"Our contributions are broad-based with cash support to ensure disaster relief organizations can meet immediate needs, including hygiene education and medical equipment and supplies."
P&G is also partnering with relief organizations like the International Federation of the Red Cross, Americares and Direct Relief, plus regional operators like Feeding America, Matthew 25: Ministries, the China Youth Development Foundation, One Foundation, the Korea Disaster Relief Association, the United Way, and more.
"P&G people across the world are stepping up to use our innovation, marketing and manufacturing expertise to directly support our communities for the greater good," asserted Taylor.
About the author
Geoffrey Precourt
US Editor, WARC
Geoffrey Precourt is WARC's US editor. He reports from key events across North America. Prior to joining WARC, Geoffrey held senior editorial roles at titles including Strategy + Business, Point, Smart Business and Fortune, and edited the book CMO Thought Leaders.
News for You
We're sorry, but we couldn't find any results that match your search criteria. Please try again with different keywords or filters.