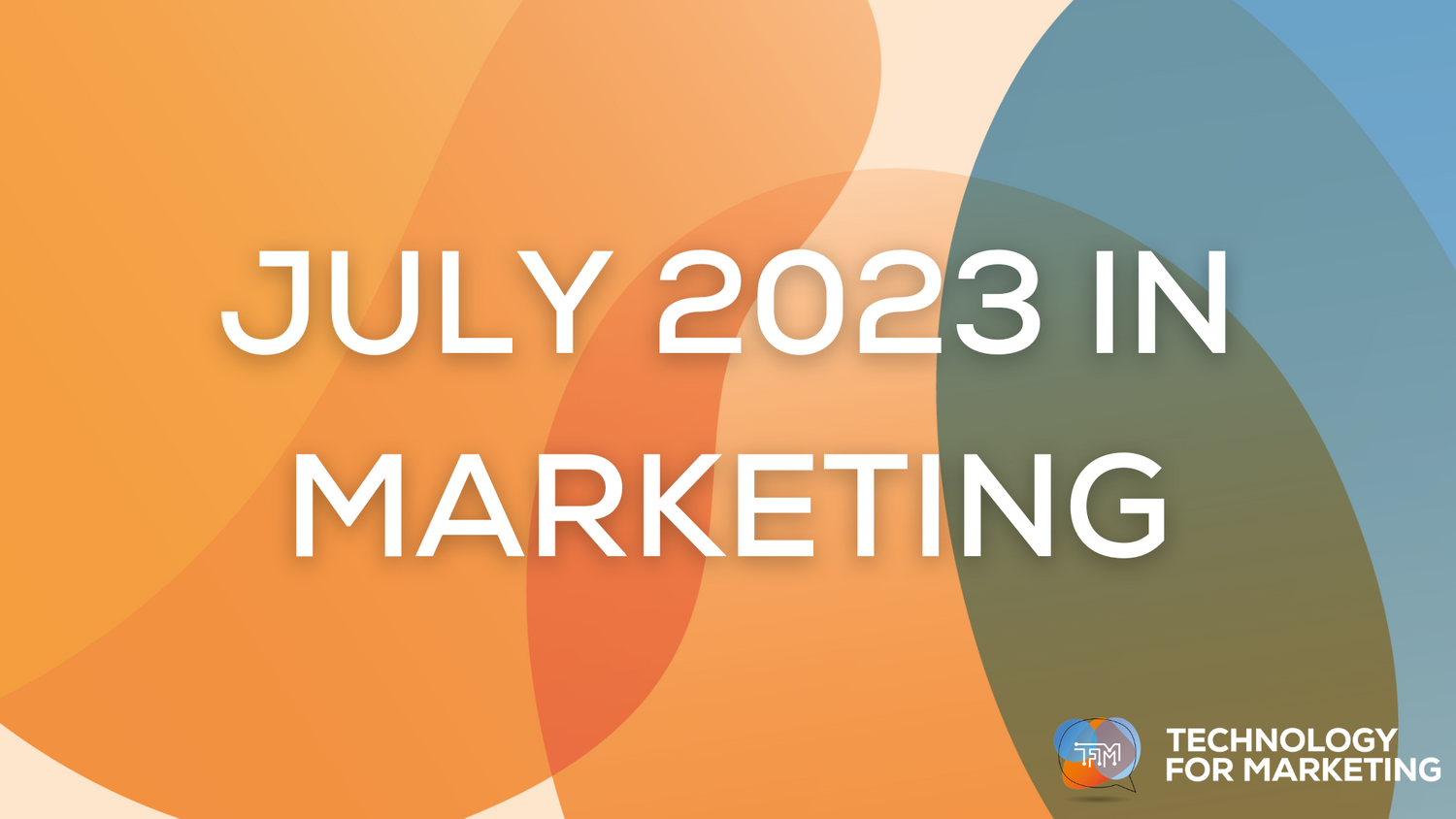 July 2023 in Marketing
Bite-size updates on what happened in marketing this month, to keep you ahead of the curve and inform your campaigns.
Social media and search engine updates July 2023
The latest social media updates and tools to enrich your marketing strategy and campaigns
Twitter
As usual, Twitter rolled out many updates this July. Here is a recap of everything you need to know about "X"
Meta
It was a busy month for Meta, with the release of Threads, "a new way to share with text." If you're still unfamiliar with the new platform, you can check out this Threads dictionary, and this collection of tips to use the platform
Meta is working on developing AI chatbots with over 30 different personalities
Snapchat
Snapchat introduces "Lens Creator Rewards", a new creator fund offering AR creators, developers and teams the opportunity to earn for building the best Lenses on Snapchat
YouTube
YouTube is also jumping on the AI bandwagon, and is experimenting with new AI features, including auto-generated summaries, AI-quizzes, hashtag suggestions and more
The video platform introduces "6 ways to level up your Short" with new creation tools
TikTok
TikTok discontinues "TikTok Now", the feature they had introduced in order to compete with Be Real
TikTok Shop is currently testing a "shop" feature
Instagram
The social media released a comprehensive guide to creating Reels and finding inspiration with templates
Google
Google releases new Bard features, including customised responses and productivity boosting features
Get inspired by the best in the industry at Technology for Marketing:
News for You
We're sorry, but we couldn't find any results that match your search criteria. Please try again with different keywords or filters.