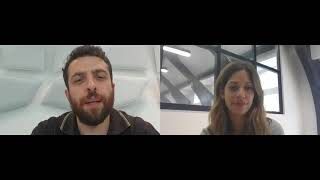 "It's more important than ever to invest in technology and innovation" Watch the interview with Michele Alessandrini, Head of Cloud Adoption, Net-A-Porter Group
Why is it so crucial for companies to have the right cloud strategy and technology in place when it comes to growing their ecommerce presence and for cross-border retail?
In this interview, Keren Bowman speaks to Michele Alessandrini, who is responsible for Cloud Adoption, DevOps and Site Reliability Engineering teams for Yoox Net-A-Porter Group, the world's leading online luxury fashion retailer. He has more than 18 years of experience in the IT industry - ten of which spent around cloud adoptions and migrations - including at Amazon Web Services.
He'll be speaking on 29-Sep-2020 at 11:05– 11:30: How your cloud strategy will define your ability to operate cross border
News for You
We're sorry, but we couldn't find any results that match your search criteria. Please try again with different keywords or filters.