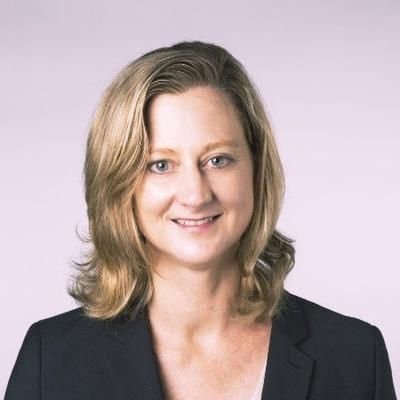 When Bacardi was founded 157 years ago, rum wasn't considered a refined drink. To transform the sugary-spirit into something sellable in upmarket Cuban taverns, Bacardi founder Facundo Bacardí Masso had to "tame" the drink by filtering it through charcoal and ageing it in white oaked barrels.
Over one and a half centuries later, Bacardi's products are merrily swigged by millions across the world. Alongside its namesake rum, Bacardí, the company's core brands now include a mouth-watering selection of the world's most well-known tipples, including Grey Goose, Patron, and Bombay Sapphire. Brands which have all flourished thanks to data and its impact on decision-making.
Actionable Insights
Today, we are undeniably in the dual age of big and small data. In fact, it's hard for multinationals like Bacardi to know what to do with all data at their disposal. To transform its growing supply of data into actionable insight, Bacardi had to return to its origins. It had to tame data and refine it to enable better decision making across the company.
Data is fundamentally ore that needs to be refined before it can be made into a product, which in Bacardi's case includes informed omnichannel marketing, business and brand strategies. At Technology for Marketing, Brenda Fiala, global VP of strategy, insights and analytics at Bacardi, detailed how her 33-strong insights and analytics team turns data into a competitive advantage.
As Fiala explained, turning a company into a data-driven engine not only requires leveraging technical tools but enacting structural and cultural changes so that data becomes the beating heart of almost every core process.
When Fiala arrived at Bacardi Ltd one of the first changes she implemented was increasing the volume of meaningful data points so they came in weekly, rather than quarterly. The goal was to gain 100 percent visibility across advertising and promotional activity spend so brands and markets could see the effectiveness of their marketing. Her team's guiding principles are simple but effective:
"It's not just about looking at financial data. But ensuring one, we keep the consumer at the heart, two, we keep our brand health strong. And if we can do those two things, then the finances should follow," Fiala said.
"Now that we have our data house in growing order, we're able to move to predictive analytics. For the past two years, we've been making recommendations and validating our advertising spend."
Fiala has extended her team's influence across the organisation and united commercial, company and consumer data.
"Usually, there are silos in companies that look after those different types of data. And we're breaking those silos to connect the data together, which allow us to run the business in a more agile manner," Fiala said.
Often when data is connected with other data that was previously siloed, counterintuitive results glare back at you. Fiala says part of her company-wide data education involves making clear the heuristics that can be used to figure out if results are actually telling you something you need to know, or if a gremlin in the assumptions line is throwing up false flags.
"Number one, 'Is the data wrong?' So you take them through the data model. Number two, 'Is the analytics wrong? Is the math wrong?' So you discuss what the math can and cannot do. Number three, "What other factors are not in the model of the data that could be influenced?' And then number four is 'Is something wrong with our strategy? Or is this something that just needs to be optimised?," Fiala said.
"The data never tells you what to do. The analysis helps inform our conversations as business leaders, to help us make business decisions — and ideally faster."
By using data to establish the properties of the numerous channels on which Bacardi Ltd can promote their brands, Fiala's team have helped the company move from a "peanut butter" (or evenly spread) strategy to one that customises and optimises spending on every channel for maximum impact. By identifying channel-specific thresholds and their correlations to brand strength and potential sales, Bacardi brands can target each channel with confidence.
"Whether it's the work that the team did on Sound of Rum last year with Major Lazer, to our work with Swizz Beatz and Anitta, we now have insight through our data to maximise the integrated channels by which they're working."
Another variable Bacardi Ltd has identified as making a significant difference to the bottom line is the degree to which people are talking about their products, which the team measures in conjunction with its PR companies, social listening techniques and other consumer research.
From these insights, Bacardi is able to identify ways of speaking to consumers directly, the knock-on effect of which being more consumers talk about their brands. Observing how consumers were increasingly making reference to Grey Goose-based cocktails, Bacardi created a cocktail recipe section on GreyGoose.com that also informed visitors where the cocktails could be purchased in several of its major markets.
Secrets to Success
No company would readily give away their secrets to data success, and Fiala is no exception. But she did reveal one quality that she believes helps to make data doyens out of those who possess it — creativity — something she first observed at Caltech during her chemistry degree.
"I could see the scientists who really interrogated the data from different angles and who connected data sets. The most important ingredient of all was creativity, even in analytics. If you're going to make a difference and get people to notice you, get people to adopt your behaviour and buy your product in the moments that matter, then you need a great dash of creativity."
Fiala says Bacardi's global brand platform maximises business objectives by using creativity to understand consumers and their emotions better each year, with data as the platform. The key to success is then optimising PR and media teams so they can address consumers directly.
"The key to creativity is being able to see consumers as they are, through their data and behaviour. And to understand consumers as they want to be understood, through their emotional drivers and their aspirations. Putting those together into actionable insight is what you're looking for."
Fiala finishes by addressing the one law of big data – that big data is getting bigger. It's not so much the volume of data that's a challenge for Bacardi, she says, but the speed in which they can analyse it and align it in real-time.
One way Bacardi has sped-up this process, an idea born from the company's cross-company "next-generation programme", is unlocking understanding through data visualisation. People working at the company are now trained so that they have an intuitive understanding of what kind of information is understandable when it's displayed. Fiala herself suggested they take inspiration from Edwin Tufty, the forefather of data visualisation.
"When I pointed them to him, they looked at me with blank eyes. But Edwin Tufty has been doing this for years with his wonderful books on the quantitative display of information. So I think there's something that holds a lot of the keys to making this usable for people to make decisions."
Experts featured:
News for You
We're sorry, but we couldn't find any results that match your search criteria. Please try again with different keywords or filters.