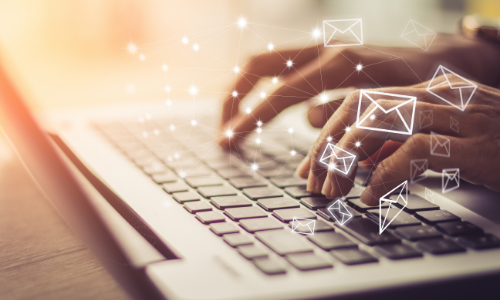 Email remains king!
It's the backbone of all marketing strategies with an off the chart ROI. However, inboxes are more crowded than ever before, so if you're going to send emails, they better to be exceptional, eccentric and engaging; take it seriously.

With that in mind, join dotdigital's Gavin Laugenie as he looks back on what we learnt since 2020, building stronger bonds with our clients, harnessing our data for more relevancy and utilizing commentary channels to make a more significant impact because email marketing isn't broken. The way you're using it is.
Make sure to tune in to the session on:
04 Mar 2021 at 10:40 - 11:05 in the Becoming truly Omnichannel Track
eCommerce Sponsor dotdigital, have a wide range of learning resources at your fingertips including:
APAC dotlive: 5 channels to prioritise for 2021
Building customer loyalty in 2021: Your new action plan
Supercharge your customer engagement with Marketing Automation (NL)
dotdive: Designing the perfect email campaign
And so much more! Make sure you check out their valuable learning resources here
News for You
We're sorry, but we couldn't find any results that match your search criteria. Please try again with different keywords or filters.