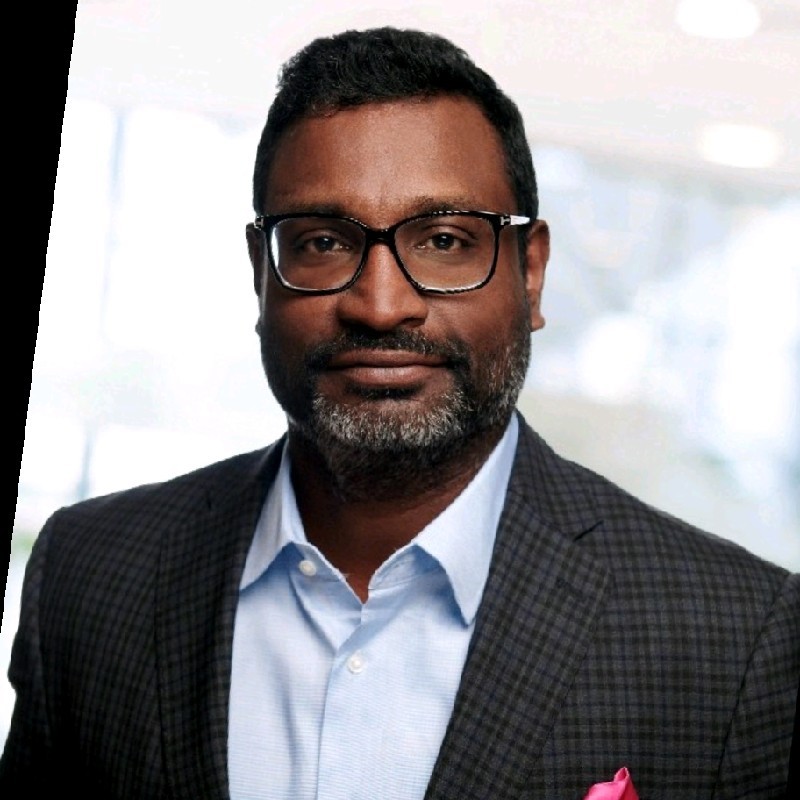 eCommerce Expo Lenovo Executive Q&A: Ajit Sivadasan
Q&A
1. Can you tell us about your background and more about Lenovo's eCommerce business for those who many not be familiar? You've talked in the past about Lenovo's Approach to Global, Customer-First E-Commerce – can you tell us more about that?
I've been with Lenovo for 15 years and, my job is to manage the customer experience on Lenovo.com both from a brand standpoint and from a purchase experience standpoint. In doing that across 36 countries, we try to get the brand the right as it relates to our customers. And in countries where we do sell products, we try to engage our customers with a holistic point of view on technology.
Increasingly, we are trying to get closer to our customers to become much more of a solution and experience provider. In the past, we would have said you need a computer for your schoolwork or your work, so here's a product to buy. We are realizing that it's on us to really think about how people are going to use these products and the environment they will use them in. We're interested in building a deeper relationship with our customers, whether they're SMBs or students or gamers; to focus on the ecosystems that affect them and provide end-to-end solutions so they get more from their investment in the hardware, but at the same time connect them with content and other people, as part of a community, to help need them get more out of their purchases. We've been talking about this for a while, but COVID has forced us to start thinking much more about a customer-centric approach to how we design and sell products. From a web standpoint, it's also the experience and how we connect all the dots to give the customer a holistic experience, both on the brand side and in the purchase they make with us.
2. Why did you want to get involved with the eCommerce Expo as a speaker – what does the future of eCommerce and the future of marketing mean for you at Lenovo? Can you talk about your data-driven approach to marketing?
The eCommerce Expo is the global conference that focuses on the merging of technology and marketing for eCommerce. That's central to the future of marketing at Lenovo. The current crisis brought to the forefront people's ability to experience brands much more digitally, both in terms of the brand and of being more connected with them online. When many countries and states were in lockdown and people just couldn't go out, it pushed the digital transformation agenda forward.
We have seen how essential the role of technology is for people to be productive their daily lives and work, whether they are students, small business owners, or people who work full-time for a company. I think it's a pivotal moment, and we're seeing a lot of innovation coming because of the new needs and unmet demand for brands to be innovative so they can reach their customers in a different way. People are realizing that not everybody has to be at work every single day in an office to be productive; offices are going to shift to accommodate flexibility and remote work instead of investing in expensive real estate. We don't know exactly what those changes will look like but it won't be the same as before. As a technology business we have an opportunity to learn from our customers so we can adapt our own business models while we help them adapt to their "new normal."
3. What are some of the ways that you have pivoted in response to COVID? And what are some of your key takeaways or learnings that you'd share with other businesses who may be in a similar position?
A big challenge we see is that there is a group of people who have never used online access as much as they do now. It requires brands and people to look at new things we need to do to educate users who are new to online, to really consider the challenges people have when they don't know how to use online services fully. From a design and usability standpoint, we have to expand our point of view on how to be more inclusive. How to simplify a user interface; design strategies that allow people to get information that's more in tune with their own understanding, rather than trying to appeal to just a group of people who are very sophisticated, which has traditionally been the early adopters and people who understand technology. Now the number and breadth of people using our websites and our mobile interface has gone up.
We also have to consider the new use cases that have come about. When we talk about kids studying from home, or people working from home on video chat or conference calls for 10 hours straight, we have to think about the ergonomics of the products that we make: the type of lighting they use, the screens that we design. People are using technology products much longer, things that were not designed to be used for 10 hours straight over six months, eight months, or a year. That's forcing companies like us to really think about how to design something that is friendly for students. How do we make sure we're considering the ergonomic impacts on their eyes and their backs? How do we design better hardware that allows us to change the value proposition for people who are using our products differently?
4. What are you most looking forward to about taking part in eCommerce Expo 2021?
I'm excited for the chance to share my knowledge and experience in the eCommerce industry. This event is a great experience for eCommerce industry leaders to really get ahead of the game and learn from one another about how the industry is changing, especially with the experience of the past year. A lot of innovation will come out of the new use cases we've been seeing in response to the COVID-19 pandemic. I think the big impact is going to be on retail; it'll go from stocking things and selling them to being more experiential. We will see a lot more collaboration between online and offline, and the experience will become much more omnichannel, where people are able to use the best of both worlds. I think eCommerce has a huge role to play in shaping that, and eCommerce Expo is going to showcase the innovation around solutions for remote work, payment models such as subscriptions, and much more.

You can find Ajit's session at ECE Virtual here
News for You
We're sorry, but we couldn't find any results that match your search criteria. Please try again with different keywords or filters.