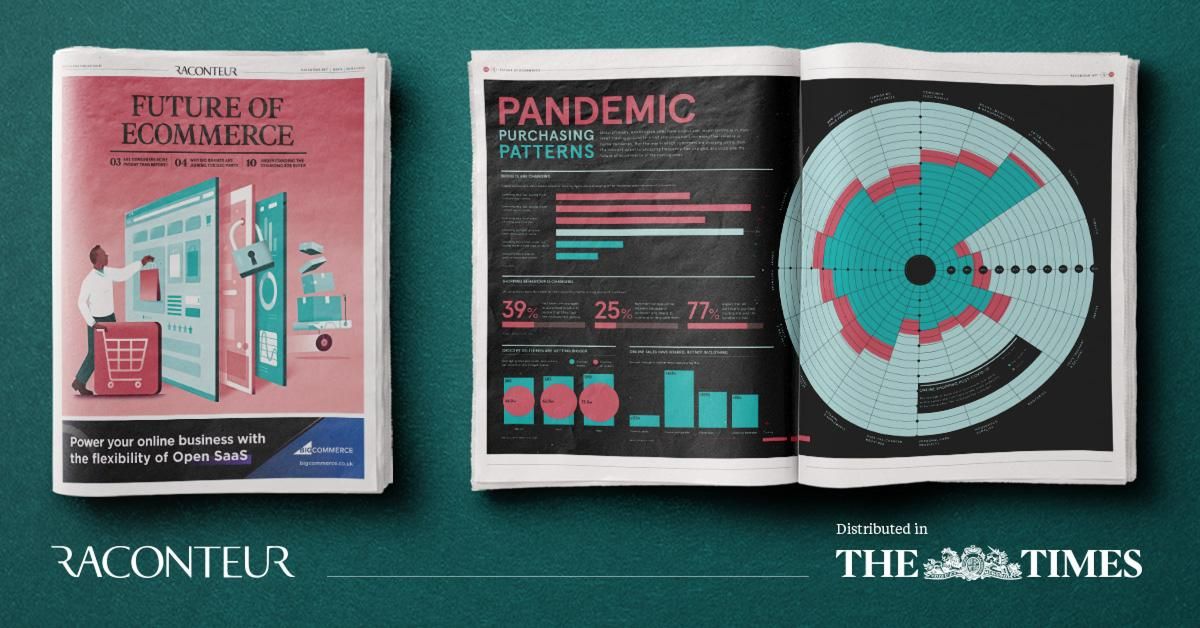 You can now download our sixteen-page 'Future of Ecommerce' report, first published in The Times print and tablet.
Out in partnership with Raconteur, the report explores the challenges faced when transitioning to DTC, the impact of Covid-19 on customer expectations, and the rising concerns around global ecommerce fraud.
Long queues and delivery delays have become part of the consumer experience over recent months as supply chains struggle to keep up with demand, but how long will this new consumer patience last?
The Future of Ecommerce special report, published in The Times, explores if the pandemic has reset consumer expectations for next-day delivery and why communication is key to keeping consumers happy.
It examines how COVID-19 has been a catalyst for big brands to open online D2C stores and if this new purchasing model will last as shops reopen. It looks at the building momentum for the 'buy now, pay later' sector and why AR is hitting its stride during the pandemic.
The featured infographic shows how the pandemic is influencing customers purchasing patterns from the amount spent to shopping frequency.
Contributions from MaryLou Costa, Nick Easen, Olivia Gagan, Rich McEachran, Megan Tatum, Alex Wright, BigCommerce, Reaktor, Attraqt, Metapack Group, SAP, Stuart.
You can download the Future of Ecommerce report through this form:
Form 'FB_620DEE09-D712-4CDE-1BD4E62F65FD961D' not found.

News for You
We're sorry, but we couldn't find any results that match your search criteria. Please try again with different keywords or filters.