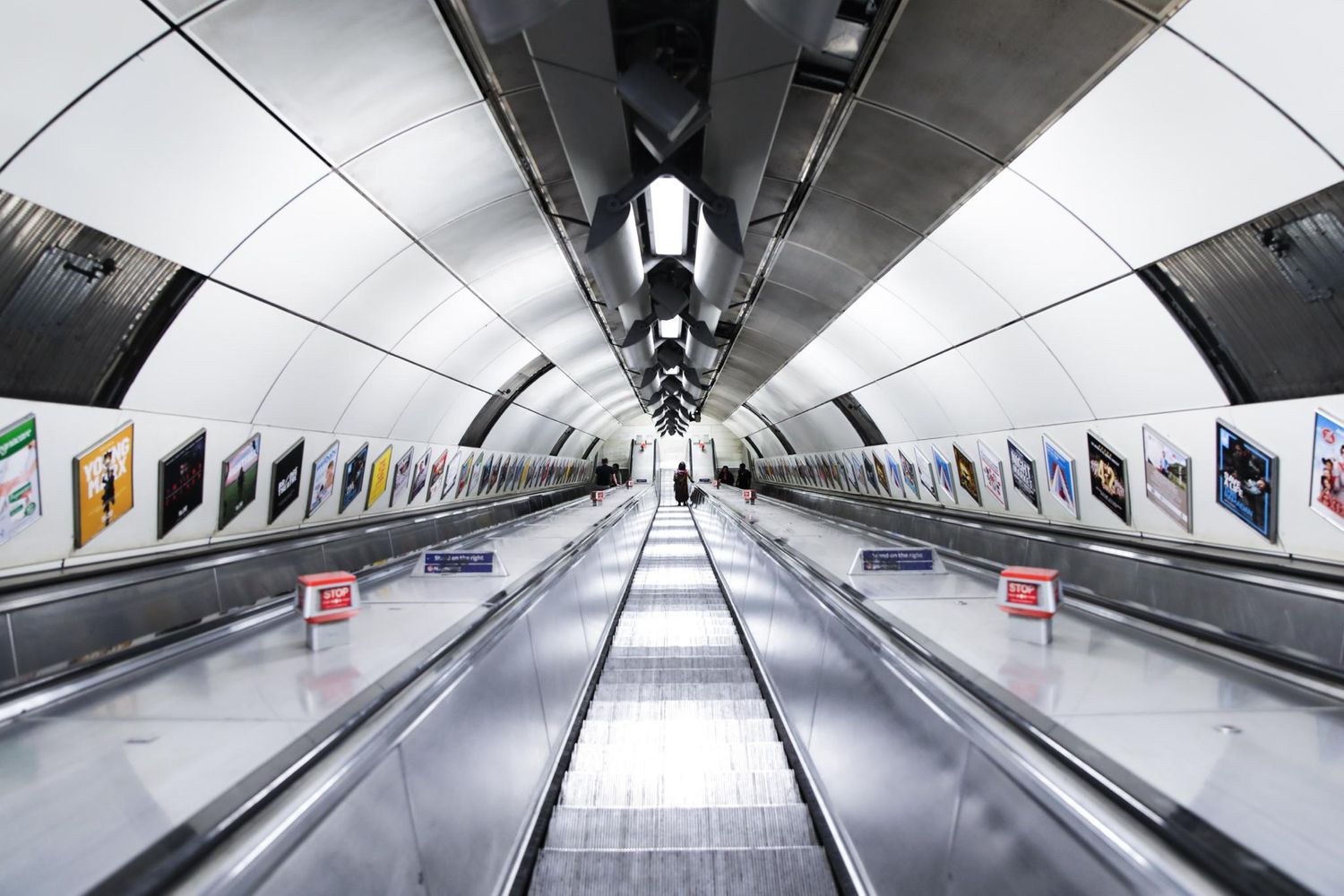 Crisis causes change in advertiser-agency relationships: direction, dependence, discourse.
As offices turned to DIY desks in kitchens, the Covid-19 crisis prompted fundamental change in brand marketing strategies.
Resulting in the direction of relationships with agency partners changing too.
Now we're seeing use of the word 'unprecedented' tailing off, and the painful phrase new normal trending upwards, are we seeing advertiser-agency relationships adapting yet again?
Or are we following a predetermined trajectory, albeit perhaps accelerated?
In this article I ask agency leaders Tom Cijffers, Sarah Salter, Dino Myers-Lamptey and Ellie Edwards-Scott to provide their point-of-view on how the crisis continues to cause change in advertiser-agency relationships.

Will advertiser-agency relationships adapt to build new relationships? What will these look like? How is discourse changing?
Dino Myers-Lamptey, TBS
Whatever the advertiser-agency relationship was before, it has undoubtedly changed since the crisis. A forced working from home has created a much more difficult dynamic to replicate the 'multiple agency heads' in-agency meeting.
This was one of the key strengths of an agency who could respond to a client coming into the building by easily pulling together a team that could answer most of their questions while bouncing off one another, however doing this virtually doesn't quite have the same dynamic for contribution.
This isn't to say that remote working and virtual meetings haven't enlightened some to the potential for added productivity or to get a meeting done in 30mins, as opposed to the inevitable 2hrs for travel, waiting and running over, however these benefits will have been mixed as clients will have found it difficult to realise the value of large teams during a retrenched strategic period where saving money was the assignment.
Smart agency's have for a while now, felt the need for change in the winds. A talent business in a digital era where the tools of production and access to media is largely democratised, has few exceptions where the bigger machine has its advantage over the agile and collaborative.
Clients however have been rightly nervous about dramatic changes as marketing is a huge cost centre that their businesses come to rely on and hold up high expectations for. So any change is deemed a potentially big one, either way.
The circumstances are accelerating the need to act, and are also reducing the risk as with lower marketing spend in place, the time and space to redesign the models become apparent.
We expect the relationships with agencies to still continue to be greatly valued, but only for the agencies that adapt to give the client what they can't deliver themselves, more effectively and more efficiently.

Tom Cijffers, Zenith Media
Jeremy Bullmore once wrote "Advertising troubles both sociologists and financial directors: the former because they think it works, the later because they think it does not."
CFOs haven't trusted advertising because business results were never guaranteed, but with the rise of agency owned ID graphs, such as Epsilon PeopleCloud and others, progressive agencies are increasingly contracting on business results.
This is a fundamental change in advertiser-agency relationships. In an environment where sales and cash generation are a matter of life or death for many companies, what CFO would not like to guarantee all or part of their sales at a fixed cost?

Sarah Salter, Wavemaker
With COVID-19 bringing changes in our industry on both sides we are starting to see new relationships emerge.
Advertisers are reshaping plans and agency partners are pivoting to find new ways to support.
Expectations are higher and accountability has become a necessity on both sides.
The strong partners are adapting, building new relationships and strengthening their ties on both sides.

Ellie Edwards-Scott, The Advisory Collective
At the start of the crisis we saw many advertisers having the knee jerk reaction of pulling retainers and slashing budgets, however as the weeks have gone on and we're becoming much more accustomed to this new way of working, brands are working with their agencies to make quicker decisions and producing a lot more real time activations.
We will see a divide in terms of the brands that have outdated business models and will therefore struggle to survive v's the brands that have embraced digital. There is a real opportunity for brands to work alongside their agencies who can guide them through the digital transformation process.
Over the last few months we have seen everything move online from consumer spending to education, an increase in music and streaming services as well as health and well being.
This rapid acceleration and adaptation by all generations has seen many brands needing to pivot their businesses models, I anticipate that the clever brands will continue to work alongside their agencies and specialist teams to continue this.
Will marketers rely on agencies as much as before? Will we see the acceleration of trends like in-housing?
Tom Cijffers, Zenith Media


It has been clear for some time we are moving to a mixed economy in marketing services, with each client determining their own balance of in-house, hybrid or agency services according to their needs.
We have seen clients successfully, and vocally, in-house services and in some cases, less vocally, out-house them again. We are reaching an equilibrium.
In the COVID environment one of the under-appreciated strengths of agencies has been re-discovered: speed and flexibility. Whether clients are looking to rapidly ramp up or down activity they have leaned on agencies to respond rapidly to their needs.

Dino Myers-Lamptey, TBS
We are seeing an acceleration of the in-house trend, however it's important to note that while more are pursuing this path there are many pitfalls to be aware of, and equally as some set about to do it, there are others undoing some of what they have done already, as they underestimated the complete value of their agencies.
We see the benefits of both and are advising clients about how to do in-housing with success and without regret. This means identifying what elements you can improve on by in housing, and broadening your objectives as often the sole pursuit of financial savings can knock the growth delivered by creativity and expertise.
Most of all the most difficult thing to grasp is that it is predominantly a talent and permissions game. Can you secure the necessary talent and are they empowered to challenge the way you do things, from within, to deliver distinctive ideas and plans that may make the business feel uncomfortable, but are necessary to beat the competition and resonate with the customer.
We foresee most clients benefiting most from a hybrid model, where they in-house the services they need to be closest too, and which agencies often struggle to deliver with an acceptable margin, but lean on external but highly collaborative support for strategy and bigger idea execution and partnership implementation.
In-housing elements in the right way with the right support has been proven in cases to be rewarding, however in all of those cases external support is still valued, so there is huge value in getting the right advice and partnerships to make a success of it.
Sarah Salter, Wavemaker
In some cases, we are seeing marketers rely on agencies more than ever before as the crisis puts increasing pressure on inhouse teams to deliver greater output. Agency spend is scaled up and down, shifted across disciplines and flexed into new project teams much more easily than in house.
Brands seeking to bring some of their functions inhouse are doing so for a number of reasons; transparency, cost-saving and ownership. Agencies who are evolving to meet these needs are showing the broader value they can deliver.
Wavemaker are increasingly seeing brands seek greater support in the innovation and tech space; requiring deep knowledge alongside quick response times. As long as agencies continue to evolve with this broader skill set and deliver the flexibility brands require the shift to in-housing will be limited.

Ellie Edwards-Scott, The Advisory Collective
The relationship between marketers and agencies has been evolving for the last few years, the in-housing trend will not dissipate and indeed is the right path for some brands. However 'going it alone' shouldn't be a knee jerk decision and definitely isn't a quick fix solution.
Once a brand has addressed their internal questions as to why they want to in-house and what they are aiming to achieve by doing it they will need to work closely with their agencies to establish a timeline and staged process. In many cases this will mean an adaptation of the marketer agency relationship rather than it ended completely.
News for You
We're sorry, but we couldn't find any results that match your search criteria. Please try again with different keywords or filters.