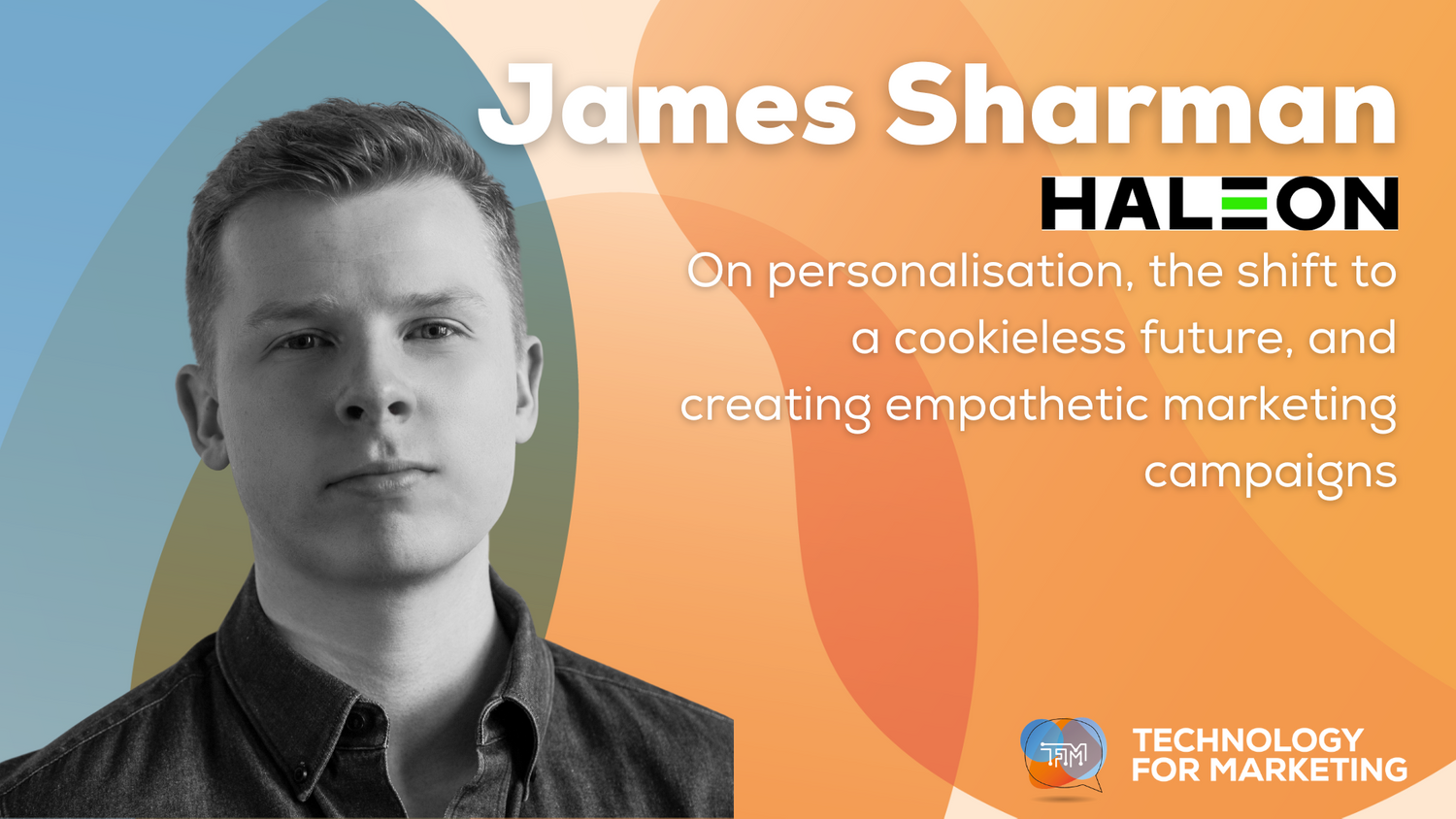 After cultivating a passion for marketing from the tender age of 10 while assisting his father in website design, James Sharman became an expert in marketing healthcare brands. As the current Northern Europe Performance and Content Marketing lead at Haleon, he is on a mission to create empathetic campaigns leveraging personalisation.
You aspired to work in marketing since the age of 10. What do you like about marketing?
The biggest thing I like is figuring out how and why people make certain decisions. Why do they choose specific brands or specific products? And then trying to understand what words, creatives, or media can change that behaviour. I love the psychological side of marketing. And secondly, I love how creative the industry is. There is so much to experiment with, and it's liberating. At Haleon, we advocate for health with humanity, and from a personal point of view, working there has also made me more empathetic because I get to see what people are going through with their health.
How did you find the transition from managing individual brands to overseeing an entire brand portfolio?
The main challenge is that you have to go from understanding maybe two or three audiences and markets at a time, to having knowledge of 30 or 40 different target audiences and all the marketing that goes behind it. The main shift was to expand my knowledge from specific audiences to understand general trends and guidelines that you can then take to any brand and any market. It's difficult, but you have to take yourself a step above the detail. Otherwise, you would get lost in it.
How do you approach providing consumers with creative experiences?
The whole point is to create something that the consumer can take away and enjoy throughout the experience, not just because of the end product. It's also great for us because it creates so much data and data analytics. For example, we have a vitamin quiz on our website for Centrum that gathered over 30,000 completions. We'd never achieve this number if we were to simply do a research questionnaire. We can get all these insights and learn more about our consumers while making sure we provide immediate value to them.
Could you run us through a marketing campaign you have worked on?
Haleon owns Voltaren, a pain relief brand. The campaign I want to talk about really embodies the recent shifts we made with the brand. Historically the target audience has been relatively old because it was originally designed for arthritis, and the onset of arthritis in most cases is 60 years old. But we wanted to see if we could expand on that primary audience. We ran some focus groups with the hypothesis that Voltaren could be great for muscle pain and aches, especially after working out. Once we confirmed it, we needed to figure out the right kind of message and creative hook to get this new target audience to buy our brand.
But quickly, we realised this audience stated not working out as much as they used to, and that every time they did, they got more pain. In a way, this was great for us because we could help with that pain. But the hook for us was understanding why people worked out less than they used to. In the office, we had loads of thoughts about what that might be. But instead of simply relying on what we thought might be the causes, we did a YouGov study to understand the top five reasons why people don't work out in their 30s and 40s as much as they used to in their 20s. We found out there were five main reasons, such as family life changes, work commitments, getting increasingly injury conscious because injuries get worse over time, and so on. Based on that, we ran a large-scale YouTube campaign with each video answering one of the top five reasons. Our goal was to get people active so that they can enjoy their life pain-free. It won "Best Digital Campaign" of the year at our industry awards the year it was released, and it helped Voltaren become a brand fit for everyone with any kind of aches and pains, as opposed to being a product associated solely with older people and arthritis.
How do you manage the balance between personalisation with staying on brand?
I think there's a limit to personalisation, and how far we can and should take it. Increasingly, I'm more in the camp of making sure that consumers are always in control of their data, and can choose how personalised they want to go. If a customer doesn't want to give their email address but still needs a value exchange, I think that's fine. We need to be able to function without it. So, when it comes to personalisation, it's a sliding scale, and it's always up to the marketer to understand how far they want to push it.
How will the transition to cookieless impact your role and marketing in general?
I think there will be a shift to in-house data collection. A lot of the time, companies rely on third parties for data access. In our case, building our in-house system has been really positive, and it actually pushes us to work harder to make sure we're providing real value to the consumer. We also had to innovate to find routes to get people on our own channels in order to give them that personalisation. Overall, it's made us look a lot harder internally at the practices that we have and put the consumer first in our thinking.
James' conference at Technology for Marketing 2023
Tell us more about your Technology for Marketing 2023 speaking session
"Creating full funnel value: How brands can utilise their data to personalise content for consumers"
This session will be about making sure that there are data considerations at each part of the marketing plan, all the way from segmentation to the media plan and to your own channels. Making sure there aren't any gaps in that system. And making sure that there's a constant value exchange for the consumers along the way while making sure they're aware of why we're collecting data.
The biggest takeaway from the session hopefully will be that the life of data should be considered more than a side piece of a CRM campaign for example. Instead, we need to think about how we can take that data and expand it across the whole mix.
Don't miss your chance to see James Sharman live! Join us at Technology for Marketing 2023!
Quick-fire questions
What is your favourite social media platform?
TikTok.
Photos or videos?
In my personal life I'm a photographer, so photos all the way.
What tool do you use the most on your laptop?
Teams.
What do you see in the future of marketing?
Consumers being able to choose the adverts they see more often.
What marketing innovations are you excited for?
A wider knowledge of AI and actually how to use it.
Your proudest moment in your career so far?
I worked on a brand called Zovirax, which is a relatively small skincare brand, and we collected great insights for a campaign that ended up winning awards because the insight was absolutely spot on. It was really rewarding because it was very underdog.
What is one moment or one achievement you're still looking forward to in your career?
Great question, probably win a Cannes Lion! That'd be great.
News for You
We're sorry, but we couldn't find any results that match your search criteria. Please try again with different keywords or filters.