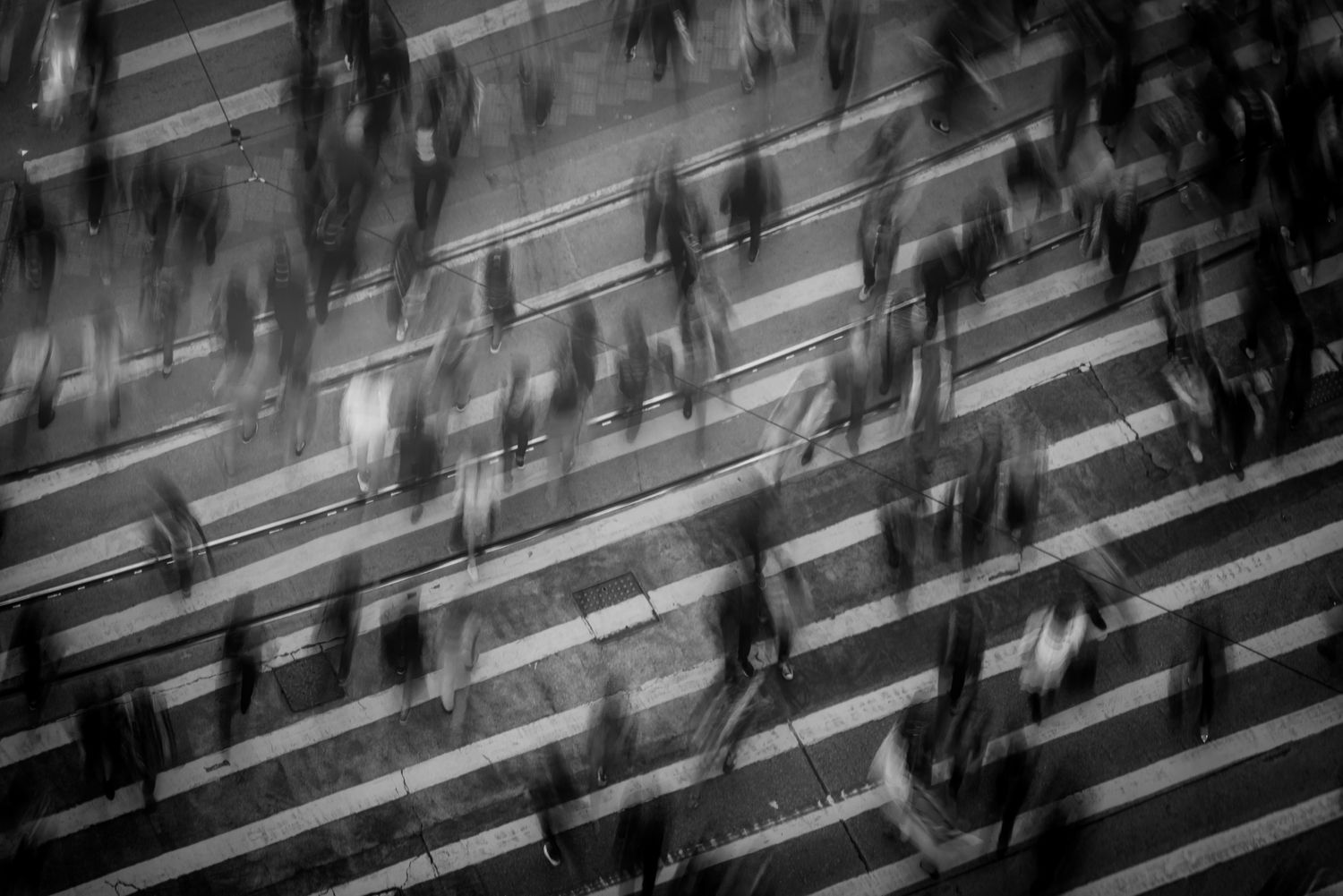 Brand new book and Mini MBA proves Customer Experience is key to building a sustainable business.
Martin Newman, widely known as The Consumer Champion, has put his 38 years of experience in consumer-facing businesses into his new book; 'The Power of Customer Experience,' and a brand new Mini MBA in Customer Centricity with the Oxford College of Leadership and Management and Oxford College of Marketing.

Martin has almost four decades working in consumer sectors heading up the multichannel operations of some of the world's leading brands, including Burberry, Intersport, Pentland Brands (Speedo, Berghaus etc.), Harrods and Ted Baker. He leveraged this experience to author his first book, '100 Practical Ways to Improve Customer Experience', which got shortlisted for the Business Book of the Year Awards 2019.
Following his career in the consumer sector, Martin founded and scaled a global ecommerce and digital consultancy Practicology (now called Pattern) to 100 people with offices across the UK, EU, Middle East and Asia, and subsequently sold in 2018. Martin has since set up The Customer First Group, consumer-facing website Customer Service Action and consumer app ServeOmeter. In addition to this, Martin is part of the Retail Think Tank, Non-Executive Chairman of Scouts and advisory board member of the Mayborn Group and Clearpay UK.
'The Power of Customer Experience', published by Kogan Page, is released on the 3rd of May. Martin wrote the highly anticipated book to show that consumer-facing businesses who are commercially successful over a long and sustained period of time, do so due to them being genuinely customer-centric in all that they do. The book provides a framework that any business, no matter how big or how small, can leverage to transform to become customer-centric.
The first-ever Mini MBA in Customer Centricity is a practical 13- week course providing a complete 'how to' for transforming any consumer-facing organisation into a truly Customer Centric business, where traditional customer experience is just the beginning. The first cohort will run in June 2021.
The Mini MBA in Customer Centricity has been designed for business owners and senior management across all consumer-facing sectors who want to ensure their organisation's future success. Or anyone who wants to fast track their career by developing the knowledge and skills to create an effective customer-centric strategy.
The Oxford College of Marketing is the UK's top marketing college delivering accredited marketing qualifications and practical short courses. The Oxford College of Leadership and Management is a leading College producing outstanding practical management, leadership and project management courses. They are both recognised for their expertise, excellent support and comprehensive online learning system, attracting learners worldwide.
Martin Newman is available to comment, speak or guest for your publication, podcast or event.
Contact Tiffiny Hogg tiffiny@thepersonalconsultancy.com Tel 07811110027
Links www.martinnewman.co.uk/book www.martinnewman.co.uk/mba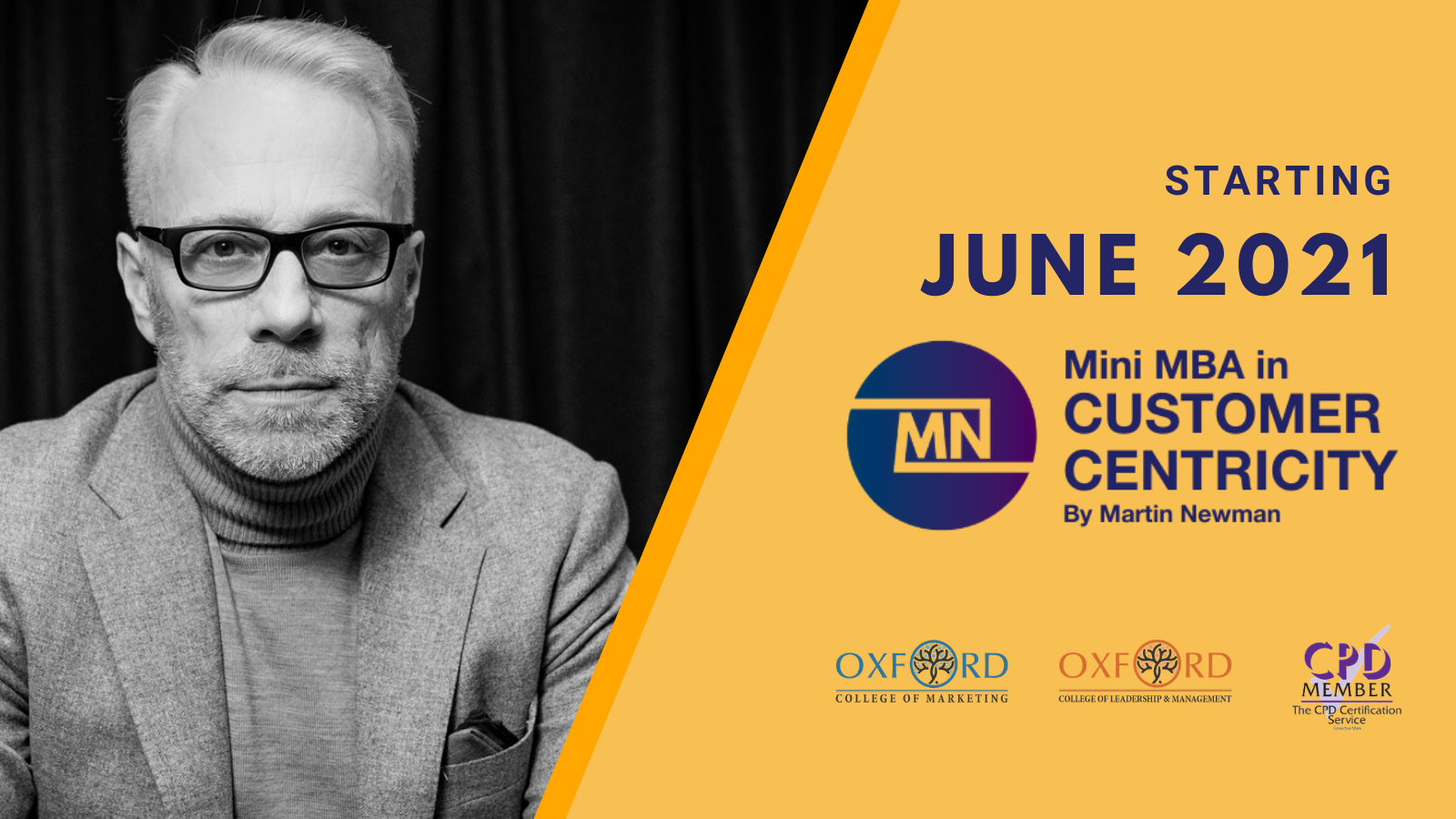 News for You
We're sorry, but we couldn't find any results that match your search criteria. Please try again with different keywords or filters.