Datawords
Hall: N14-N20 Stand: H70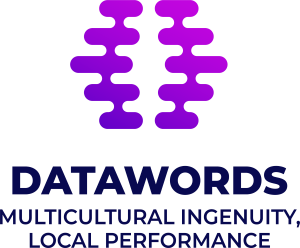 To deliver international growth, brands need powerful communication, strong user experience and high cultural relevance… in all countries.
That's what has driven Datawords for more than 23 years and has shaped our mission: making brand content that is locally relevant Any Time, Any Where, Any Device, Any Culture (ATAWADAC).
Datawords helps international brands to:
Localize content in more than 120 cultures
Manage ecommerce websites multiculturally
Launch multicultural campaign communications
Drive omnichannel performance in each culture
Integrate multiculturalism into digital transformation
Datawords has been developing unique Multicultural Ingenuity in-house, combining:
A diverse team of experts (from linguists and developers to creative, social and search specialists)
Cultural adaptation thanks to 1,200 native experts based in 25 hubs around the world
An ingenious tech process to deliver local relevance ATAWADAC.
Datawords works with some of the most recognised brands in the luxury, beauty, fashion and consumer product industries.
Address
The Pinnacle
160 Midsummer Boulevard
Milton Keynes
Buckinghamshire
MK9 1FF
United Kingdom